---
Home page Venice-Information.com
Travel Experiences - Do & don'ts - Venice Italy
---
Content May 2020 no. 1 # In this newsletter:
1. The time has come. Venice opens after Covid-19. But when?

2. What is the difference between the Alilaguna and Vaporetto boat?

3. The older I get, the more wine I drink | My new Blog page is online.

4. Venice-Information.com | What is that?

5. Instagram | More difficult than you think.

6. Frequently asked question (which you also want to know).

1. Venice Italy can be revisited from 3 June
At least if everything goes well. All museums and restaurants in Venice slowly open. As of 18 May 2020, still under strict rules of the Covid-19 Corona and only for residents.

As of 3 June, you may re-enter Venice as a visitor and board a gondola. You can go to Venice, but you have to wear a safety mask!

Discover Venice in advance by reading the Information on: Venice-Information.com
2. What is the difference between the Alilaguna boat and the Vaporetto boat?
Buy Alilaguna boat tickets: The Alilaguna boat is primarily a fast boat from Marco Airport to Venice. The boat is for people only. In high season there are 4 routes from the airport and visits, for example, past Murano, Lido, Rialto Bridge, and San Marco Square.

The price for an Alilaguna boat ticket is a lot higher than a Vaporetto boat ticket. The vaporetto boat is the bus service over the water in Venice and can transport more people than the Alilaguna. 1 ticket for the vaporetto boat is valid for 1.5 hours and costs EUR 7.50. Tickets for the Vaporetto boat valid for 24 to 72 hours
3. Latest blog page: Drinking wines from the Veneto?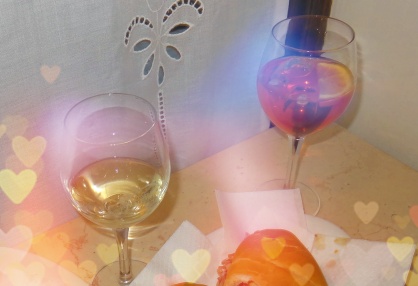 Have you also had such a phase? That you drink more and more wine and understand it better?

I'm going to introduce you to the wines from the Veneto region. You can buy the wines via the links on my blog page.

Quality and preference Red Wine and White Wines from the Veneto region. I share the passion, Venice, and now also wine.

Continue reading my new blog page on the site: Wines from the Veneto
4. Why did Venice start in Dutch?
Many of you know that I first started with this English version. My friends were trying to convince me to start also in my native language, 'Dutch''. But, no, I kept my Venice-Information.com. The website you love and where I share my passion. And where you receive this newsletter from.

For all visitors who understand Dutch better than English go to my site: NaarVenetie.com
5. Using Instagram, that's quite difficult...
NaarVenetie.com is active on Instagram. Did you know that the photo below is my most popular photo? Really, the most beautiful picture I got up at 5:00 in the morning to photograph the sunrise in Venice.

Follow 'Venice-Information.com' on its Instagram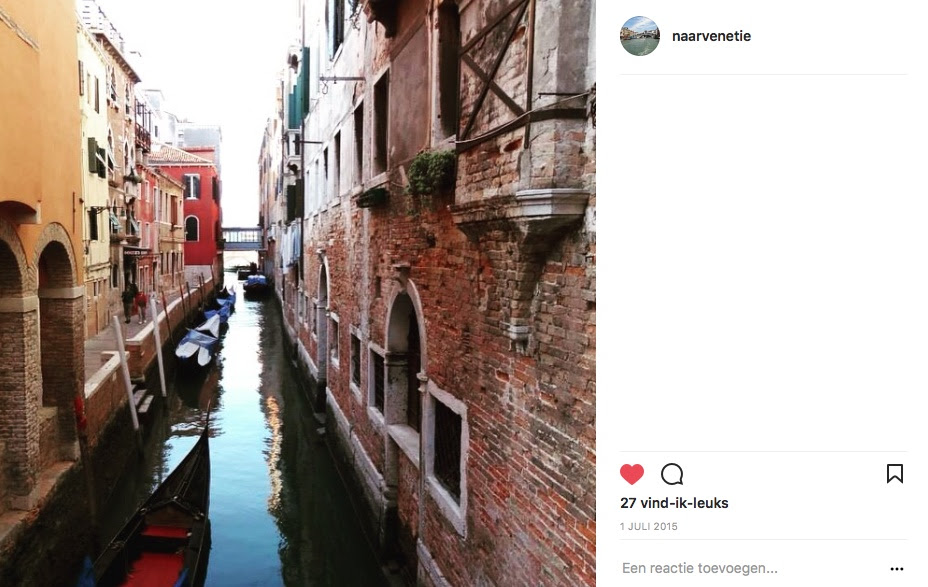 6. What is the most frequently asked question on NaarVenetie.com?
...That's...

Getting your way from the airport to Venice

I really enjoy answering these and I know almost everything. Sometimes it is just found on the hotel website. People sometimes forget that when they have booked through Booking.com or a travel agency.

Fun fact is that I often know what offers are currently available. Most questions are about that hotel. The travel agency has booked the most rooms there.

The popular hotels change regularly, and often the airline ticket is included. Only the flight times are often unfavorable because these are usually with arrival late in the evening. Then you still have to go from the airport to your hotel.

So watch your flight times. I try to give the best possible advice and often receive positive feedback.
Make your own trip to Venice
Have a look at the Hotels and apartments

Travel offers to Venice

Inspired? Tours and Tickets

Cheap flight to venice italy

Calculate the price of a rental car at Venice

Checklist complete? Venice travel guide + Map

I think you should also read this:
If this Newsletter is fun to read, please forward the email to your friend or family. They probably also want to go to Venice. Spread the word! If you have already received this Newsletter from a friend and it is nice to read?
Do you have ideas or feedback? I would love to learn something from you. Tell me what you think! Reply to this Newsletter. Subscribe to this Newsletter

Go to my home page Venice-Information.com

That's all for this newsletter. See you next month!
With in the following bulletin:
*New Tips & Information
*New update on the last blog page
*Frequently asked question
*Update on the COVID-19 developments in Venice
Ciao! Rudmer