Home >  Flights to Venice Italy >  Cheap Flight to Venice Italy >
Are you looking for a Cheap flight to Venice Italy? Good, this means you prepare your trip to Venice in Italy well. This preparation is what I have done. Visitors to my site are from all over the world. Are you ready? Here's how it works. Below I show you cheap deals, airport information, and tips to keep it affordable…
First, how to...
...Find a Cheap Flight to Venice Italy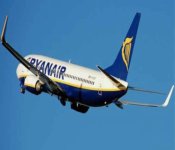 In Europe, cheap flights to Venice, Italy is a competitive market. There are many discount fares to this romantic city. Some will just cost EUR 19 -.
Of course, it will depend on which airport you are booking from. But the best European discount flights you can book on www.ryanair.com

Flying overseas is a different story. I will show the best travel platform, and all the non-stop flights to Venice Airport. From LAX, the flight duration may vary between 15 and 18 hours. From JFK between 11 hours and 16 hours. With KLM Dutch Airlines you can book one stop flights from the US. Probably you have to change in Amsterdam, but from there it's less than 2 hours to Venice. 

For all tourists who fly from overseas, Venice is the perfect place for a romantic getaway. An excellent place to start your journey into Europe. From Venice airport, you can reach almost all major European cities in 3 hours.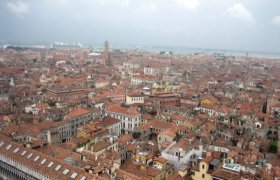 A good thing to know is; My first time in Venice I was on a low budget flight from Amsterdam and I arrived at Treviso Airport. An airport which is 32 km from the Venice historic center.
It is only used by European budget airline companies. For example the European budget airline Ryanair! Airfares starting from EUR 19, -.
Other times I flew from other major European airports to Marco Polo airport. This is the main airport in Venice, Italy. 
Nov 14, 21 08:16 AM

Easy to drive to Venice. But not the last 3 miles. You have to choose which parking garage in Venice you will use? I'm going to help you with that.
Top Activity to do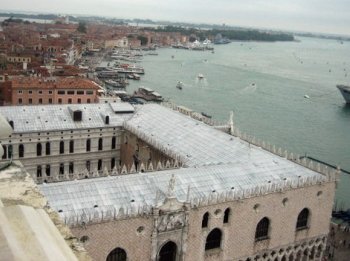 Doge's Palace Secret Tour and Opening Time + Fast Lane. Read more >
The airport is not in the lagoon itself, but on the mainland about 8km (3miles) from Venice. There are all kinds of transportations from and to this airport, so don't be afraid you ain't getting there.
You can use a shuttle bus, a vaporetto water bus, a train connection, a taxi, and many rental car services. Renting a car is not a bad idea! 

How to get Cheap from the airport to Venice? Read my page From airport to Venice >  For information on bus schedules and shuttles from the airports you can also go to this page. 
So, are you well prepared for a flight to Venice Italy? There is enough to explore. Please click on the links get even more information about the different topics.
Home >  Flights to Venice Italy >  Cheap Flight to Venice Italy >
Continue Reading: