Home page Venice-Information.com
---
Travel Experiences - Do & don'ts - Venice Italy
---
June 2020 no. 2 # In this newsletter:
1. A Venice without mass tourism

2. Determined that you should not miss

3. Hilton Venice - Curious Advantages and Disadvantages and Location?

4. How often do you have an update on your site?

5. Parking in Venice has now stopped

6. Make your own trip to Venice
1. A Venice without mass tourism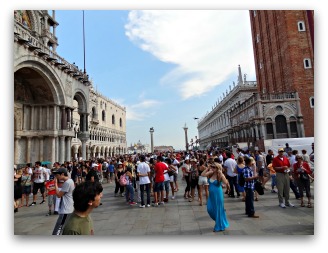 This summer you can really enjoy Venice. My umpteenth trip to Venice in October this year. I suspect an exceptional one. The city everyone has on their list to visit at least once in their life. I want to see the water which looks cleaner at the moment.

Even though Venice has been open for a few weeks now, it is not getting started with tourism. Tourists must observe strict Venetian rules with mandatory masks and keep their distance. More tourists are waiting, because although the city is now at its best, Venice cannot survive without their tourist income.

I am curious if there will be queues for the Doge's Palace again in October. Or that tourists bump over each other at the Santa Lucia train station. The Venice Marathon will continue in October until now. Stay informed via Venice-Information.com
2. Determined that you should not miss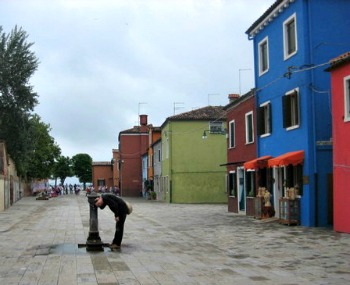 Burano is the island with its colorful houses, narrow canals and small bridges reminiscent of a little Venice. I have a complete description of my tour on the island of Burano.

A good tip is to take a combination tour between the islands of Murano, Burano, and Torcello. That's how you visit all three. There are excellent tours to these islands. Enjoy, don't be in a hurry, and take the vaporetto boat to the most famous museums on the islands... Read more on my blog page; Venice-Information.com - Burano
3. Hilton Venice - Curious Advantages and Disadvantages and Location?
For Hilton Venice, I have to explain a few things. Are you looking for a Hilton Hotel in Venice? Then you actually have a choice of 3 good hotels. The most crucial decision in this regard is the location. As follows:

- Hilton Molino Stucky Venice is the hotel in the center of Venice in the Giudecca district/island, almost opposite San Marco Square. More information? Hilton Molino Stucky Venetie

- Hilton Garden Inn Venice = a hotel on the mainland above the large park "Parco San Giuliano" next to the city of Mestre. More information? Hilton Garden Inn Mestre

- DoubleTree by Hilton Hotel Venice - North = above the town of Mestre near Mogliano and is a base hotel in the countryside. More information? DoubleTree by Hilton Mestre

Continue reading my new blog page on the site: About Hilton in Venice
4. How often do you have an update on your site?
We will undoubtedly perform 3 to 5 updates on the existing pages of Venice-Information.com. Also, Rudmer tries to add new experiences and information every week.

The information you read on Venice-Information.com has therefore been compiled with care. If you come across something incorrect or if you want to share your story? You can simply let us know.

Find all the latest updates: View which updates have already been
5. Parking in Venice has now stopped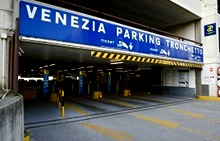 But we are busy to give you more overview and insight. You cross at least 2 countries by car when you come from the UK. This summer holiday by car to Venice is, therefore, a risk. If the coronavirus revives, each nation has its own rules.

The strict measures that can follow will affect your trip. But if you want to go by car, you definitely need a parking space in Venice. With our new website, we try to provide a manual for cheap parking options. With the best locations where the car can be parked. Therefore go to Parkeren-in-venetie.nl - Parking in Venice

Would you instead come by plane for a city trip to Venice? KLM still flies directly to Venice. Check the possibilities here: International KLM Tickets to go to Venice Italy

Arrived at the airport? Getting your way from the airport to Venice


6. Make your own trip to Venice
Have a look at the Hotels and apartments
Travel offers to Venice
Inspired? Tours and Tickets
Cheap flight to venice italy
Calculate the price of a rental car at Venice
Checklist complete? Venice travel guide + Map
I think you should also read this:
If this Newsletter is fun to read, please forward the email to your friend or family. They probably also want to go to Venice. Spread the word! If you have already received this Newsletter from a friend and it is nice to read?
Do you have ideas or feedback? I would love to learn something from you. Tell me what you think! Reply to this Newsletter. Subscribe to this Newsletter

Go to my home page Venice-Information.com

Follow us on Instagram

That's all for this newsletter. See you next month!
Ciao! Rudmer