Service, World-class in Hilton Venice Italy
Hotel with Excellent facilities is popular


Curious about the Advantages and Disadvantages and the Location?
Information Hilton Venice Italy - Molino Stucky
I have to explain a few things about Hilton Venice Italy. First, are you looking for a Hilton Hotel in Venice? Then you actually have a choice of 3 good hotels. The most important decision is the location. As follows:
Hilton Molino Stucky Venice is the hotel in the center of Venice in the Giudecca district/island, almost opposite San Marco Square.
Hilton Garden Inn Venice is a hotel on the mainland above the large park "Parco San Giuliano" next to Mestre
DoubleTree by Hilton Hotel Venice - North situated above the town of Mestre near Mogliano and is a hotel in the countryside
So the choice is yours. I'll show you the pros and cons here. For example, a Hilton Hotel further away from Venice seems cheaper. Still, you really have to take transport costs into account. Likewise, the parking costs if you go to Venice by car.
Ok, Numero Uno ...
...Hilton Venice Italy – Molino Stucky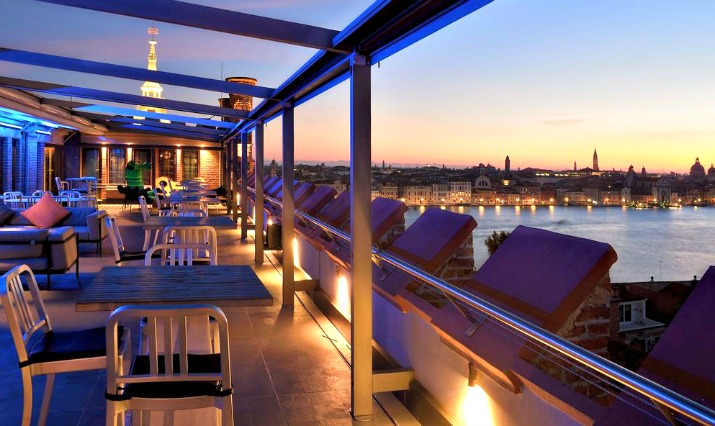 This Hilton Venice Italy hotel is really in the center. Hotel Hilton Molino Stucky is one of the largest in Venice, with event conference rooms.
This building used to be a flour factory. That is why it is large and offers many rooms with a fantastic view.
You can even be on the roof and enjoy the sunset or take a dip in the pool + the spa facilities.
Hilton Molino Stucky has its own shuttle boat. Because the hotel is located in the Giudecca district on an island. You have to cross if you want to see other sights in Venice. Anyway, I think you only have to do this twice a day. The boat brings you to the vaporetto stop on San Marco Square or shorter "Zattere." But watch out; in the summer months of July and August, it is jam-packed with tourists. This crossing can sometimes have queued up to half an hour. And that is very annoying.
Once inside the hotel, you will see the history of the building. You can also notice this in the rooms, which are sometimes a bit too small. Because the old factory's layout has not changed, the bathrooms are sometimes more substantial than the bedroom. And you have small windows which are not really a boost for the light and the view.
Do you have a waterfront room facing Venice? Then it is beautiful! Especially when you wake up, look carefully outside, and watch the spectacle in peace. On top of the roof, you have a popular bar with fantastic views and even a swimming pool. For real, a serene view!
During breakfast at this Hilton hotel in Venice, you have an extensive choice and fast service. Breakfast is my morning ritual, where I can finally experience a bit of luxury. And I did not really come across the luxury I expected at Hilton Venice. That price-quality ratio does not do well for me as a Dutchman. Many things are priced, and you have to pay separately. You have good comparable hotels that are just as good but cheaper. More information about Hotel Hilton Molino Stucky in Venice.
But if you really have to choose? The advantages of the view, the facilities (such as the spa;)), the name "Hilton" and sometimes glancing back on quality, this hotel is definitely recommended for a romantic stay in Venice.
Looking for some space? Numero due...

...Hilton Garden Inn Venice Italy
Hilton Garden Inn Venice is not located in Venice but in Mestre. However, on the route, if you take the bus from the Airport to Venice. About 7 kilometers from Venice, it is easy to reach via a bus that stops outside the hotel at least every half hour.
From the airport, take bus number 5, it stops in front of the hotel. You can also take the same bus to Venice. You can be there in 10 minutes. But beware, because the bus can be full of tourists in the afternoon and early evening. Not really comfortable. You can buy bus tickets that are valid on the vaporetto boat in Venice for 24 to 72 hours.
You can relax at this Hilton Venice Italy hotel. The rooms are spacious, and neat, and the service from the staff is excellent. The advantage of this location is that you are not in the bustle of Venice. You even have a beautiful large park in front of the hotel. This is San Giuliano Park. I ran a lot here.
It is nice that you have more facilities at larger hotels, like a swimming pool. So if you want to rest your legs after a sweltering day - dive into the pool of this Hilton hotel near Venice. More information about Hilton Garden Inn Venice.
I am not always a fan of overpriced hotels, but this hotel is doable in value. You do not have many restaurants or attractions directly around the hotel, but this hotel has an elegant restaurant. It is nice that you can also use their shuttle bus service back to the airport. It is easy and stress-free to be helped with your suitcases.
And then you have...

...DoubleTree by Hilton Venice Italy - North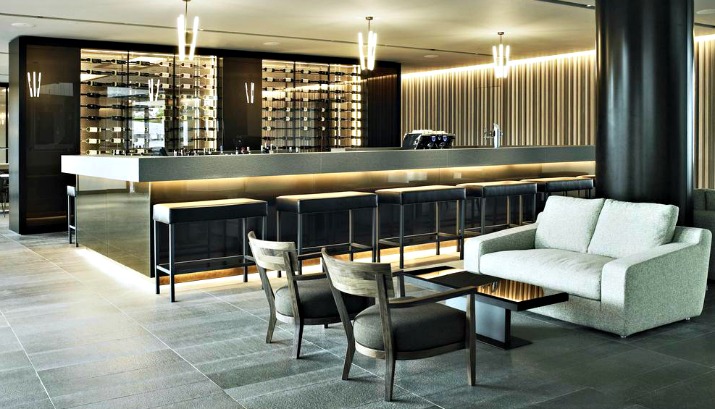 Indeed in the north of Venice, Italy. DoubleTree by Hilton is located above the city of Mestre, about 11 miles (17 kilometers) from Venice.
You can drive to Venice in 20 minutes. But you don't have to! You can also book a free shuttle at the reception. That saves parking costs in Venice. Because you can park for free at the hotel.
Ideal that it is so quiet. It is a relatively new hotel with all modern facilities and a spa. You can also combine it with a visit to one of the 18-hole golf courses nearby.
Passing through Italy with children? Stop here in Northern Italy, visit Venice, and travel on. This Hilton Venice Italy hotel is ideal as a short 1-day or 2-day stop with a pool. In a beautiful quiet area of ​​Mogliano and near the highways.
The service is excellent from the reception desk, and the rooms are pretty spacious. With a gym, swimming pool, on-site restaurant, and outdoor bar with cocktails! More information about this DoubleTree by Hilton and its location.
The disadvantage remains; that it is far from Venice. But maybe that's why it's the right choice for you and your family.
Sep 16, 23 01:29 PM

Visit Harry-s Bar Venice: Bellinis, Hemingway, and Venetian Elegance: The Legend of Harry's Bar.



Didn't find the information? Search within Venice-Information.com:



Have A Great Story About a Venice Hotel?
Do you have a great story about this? Share it! Write about it here! Display your own story about your Venice Italy Hotel. Writing skills? Your comment will appear on a new webpage. Make it as long as you want with photo's and your story.
---
I have shown you which Hilton Venice Italy hotels I recommend. There is plenty to offer, as you will read. Please click futher to explore my site more.
Return from 'Hilton Venice Italy' to page 'Venice Italy Hotels
Continue reading
Start looking for a cheap place to sleep in Venice