The colorful island of Burano

Away from the tourist crowd
Home >  Top 15 Venice Italy Attractions >  Burano >
If you have time to visit the island… No? You have to make time for it! Go for a short break to Burano Island. Discover the northern lagoon. It was one of my best decisions when I came my first time in Venice. It felt like an adventure. And it was. This small island is lovely.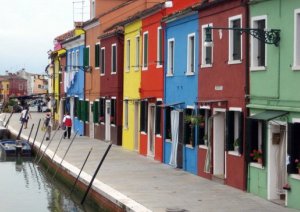 Away from Venice Italy, apart from the tourist crowd. The island with the colorful houses, narrow canals and the little bridges reminiscent of a tiny Venice. Its world-famous lace and the beautiful sights make it a must visit. You can only go, but probably one whole day is too long for this island. 
Therefore, it is better to visit the island of Murano and Torcello also. There are excellent tours, no hurry, to hop on and hop off from the vaporetto boat and visit the most famous museums...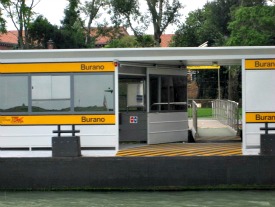 You have to choose for yourself, but there are truly unique and well-organized trips to the islands. And as I wrote before, it's an excellent alternative to escape the city and find the peace you were looking for. You can book these trips here:
And how about taking a seat on a ship and cruising the lagoon. On the boat a dinner with candlelight in the evening? A unique night out on the boat. EUR 100 per person
Relaxing during the day in a fishing boat with a local guide to view the islands. This is how you imagined. No stress, you don't have to think. It is done for you. Book this unique island tour in a fishing boat from EUR 380 per group.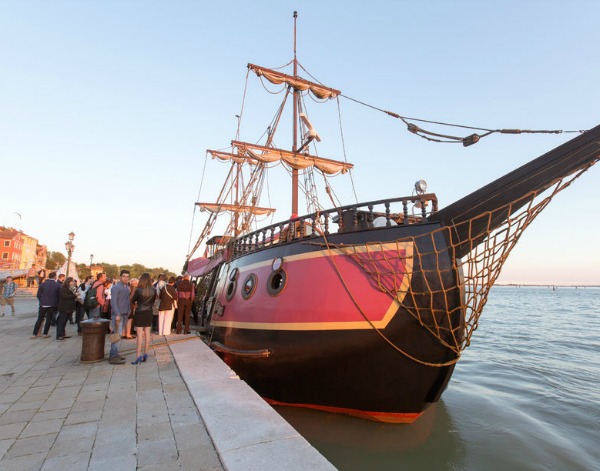 Dinner on a ship - Evening out - Venice
You see, there is a lot possible to get a unique experience even in Venice!
But,, do you want to do it yourself just like me? Then read ...

...How to get there without a organized tour?
To get there take the LN route "Laguna Nord": Several types of boat operate on this route to reach these islands. Take line 12: From the Fondamenta Nove station. This line runs with vaporetto boats to Murano-Burano-Treporti-Punta Sabbioni. Duration is 42 mins. The LN route is wheelchair-accessible. Or take the LN route from S. Zaccaria station.
This will guide you through the northern lagoon:
Morning: Buy a Laguna Nord (LN) day ticket. Then take a vaporetto to Murano to watch a glassmaking demonstration at a furnace. Walk next to Murano's own Grand Canal towards the Faro (light-house) vaporetto landing place. It's a beautiful place to enjoy a cup of coffee. Take a ferry to Burano. Eat lunch at DA Romano Restaurant.
Northern Lagoon Route
Enlarge
Afternoon: Pop over to Torcello by ferry for the mosaics in the basilica. Climb the ancient bell tower for the unbeatable views of the lagoon and the mountains. Return to the water on a ferry via the south past low-lying islands and tidal flats. The boat takes you further to Punta Sabbioni, where a stopover is feasible for a drink on the jetty. End the day with the vaporetto boat across the broad lagoon mouth, via the Lido back to Piazza San Marco.
Which museum you can visit? ... 
...Burano island famous lace Museum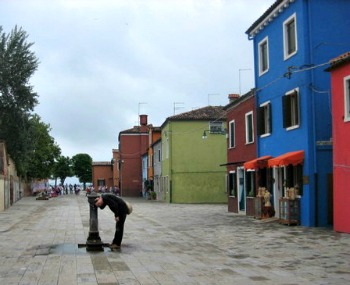 The islanders cherish an old legend about a faithful sailor who resisted the temptations. Because he could stay away from sins, they rewarded him with a magnificent vial of magical foam for his bride.
Later this was worked into lace, a trade since the 17th century that brought worldwide fame and fortune to the isolated fisherfolk. These days there are still some museums where you can see women working on their stitches. But, nowadays many laces are imported from China.
It is worth to visit the Church of San Martino, with a leaning bell tower and a famous painting by Giambattista Tiepolo. Or visit 'Museo Del Merletto.' This tiny museum shows the art of lace. In the adjoining lace school, you can watch how the women work on their lace. The museum is open from Wednesday to Sunday from 10 a clock in the morning until five a clock in the afternoon.
Restaurant on the Island
Didn't find the information? Search within Venice-Information.com:
Mar 30, 23 02:57 PM

Get your Information about Venice here and check this Review Apartment Venice. Write a Review Apartment Venice.
Top 3 Populair Activity to do in Venice

Restaurant DA Romano:
For decades Venetian citizen is crossing the lagoon towards Burano island to taste the gourmet of this special Trattoria (Italian eatery with a menu that consists mainly of regional recipes). 
Address: Piazza Galuppi 221. DA Romano is a favorite meeting place for artists. The fish is excellent, and they prepare their fish on a charcoal fire.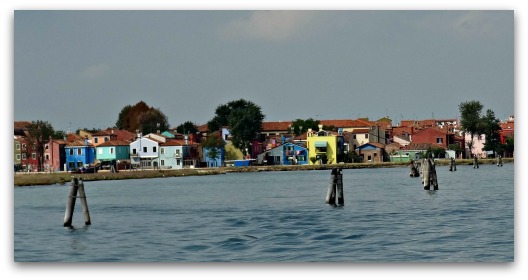 ---
There is plenty to explore as you see. Discover the Venice area on my site and get more information about this beautiful Italian city.
Home >  Top 15 Venice Italy Attractions >  Burano >
Continue Reading:
Start looking for a cheap place to sleep in Venice