Online Advertise

Receive Result Immediately
Home >  Contact >  Advertising >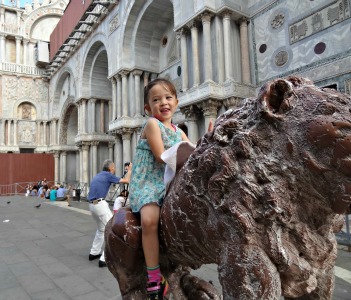 Hello, and a warm welcome to advertise! Thank you for considering advertising with us. We're thrilled about your interest and are committed to making this opportunity more than just a simple ad placement.
CONTENT:

We aim to create a meaningful partnership where your brand becomes integral to our community and story. By advertising with us, you're reaching an audience and engaging with a dedicated and passionate group that trusts and values our content.
We believe in creating authentic, sponsor-like connections that resonate with our readers and benefit your brand. Let's begin this journey, shaping a collaborative and prosperous relationship beyond conventional advertising. We eagerly look forward to exploring this partnership with you and making a lasting impact together!
All my visitors spend, on average, more than 3.50 minutes on a page of www.Venice-Information.com and my Dutch version, www.NaarVenetie.com. On average, each visitor reads/views 2.7 pages per session. In April 2019, I had a page view of more than 100,000. July, August, and January are the top months with many more visitors.
Traffic that is looking for:
Hotels & Accommodation
Activities in Venice
Transfers from the Airport
Parking places
Tours and Holidays in Venice
I have the advertising solutions below ready for you. This involves advertising on both NaarVenetie.com and Venice-Information.com. This way, you have a whole range. If you only want the English website? That is, of course, also possible. Then, I keep it simple. Then, all the prices shown are allowed to be split in half.
Advertise via Text Links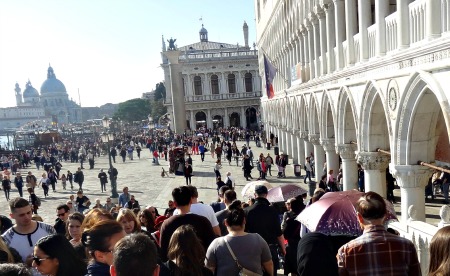 A lot of Traffic in Venice and on my website
On average, I use EUR 0.95 per click on a text link. I can guarantee many monthly clicks depending on the keyword or advertiser.
With my Dutch website and international site, Venice-Information.com, I have a range of at least 100,000 page views per month and at least 40,000 unique visitors. If it is more suitable for you to agree on a fixed monthly fee, I will prepare a quotation based on your preferences.
I can integrate text links in my content or place them in the left column. An advertiser who offers a higher fixed price is, of course, this advertiser will be at the top or has the best ad place.
You can choose the Pay-Per-Click variant. Then let me know which keyword you want to advertise on which page. I will make the right price, and I will contact you shortly.
Would you prefer a fixed amount? We can agree on a monthly fee. It is an excellent way of working together because the administration costs and time spent are low. I will make the right price. Remember that my websites are still growing month after month. So get in and sell more!
Another form is ...
...Banners & Displays in various sizes

The most common sizes are ...
Full banner 468x60
Skyscraper Banner 120x600 or 160x600 (only possible in the left column under my menu)
Display 120x120 or 225x150
The advertising prices for banners and buttons are the same as for the Text links, with an increase of 15%. This increase is because I don't like banners on my site. And I am sure that my visitors agree.
Own Optimized page

One page is mainly for your hotel, product, or services we provide, together with text links integrated into the content text. Many internal pages of Naarvenetie.com and Venice-Information.com have inbound links to this particular page.
Monthly costs: €99, ​​registration for one year. Remember that my websites are still growing month after month. So get in and receive sales!
Join us in this exciting journey as we work together to captivate, inspire, and engage. Let's create something extraordinary, blending the essence of your brand with the heart and soul of our content. We eagerly anticipate the opportunity to collaborate with you, crafting a partnership that transcends the ordinary and makes a lasting impression.
Instead, do you prefer the total package? 
Package: Combination of the Above Advertising Solutions

Monthly costs: €199; sign up for a year.
Keep in mind that:
I reserve the right to refuse any advertiser I don't feel would fit on my site.
At any time, if you are not satisfied, I will refund the balance of the payment and remove the advertisement.
Prices are subject to change upon extension.
Payment expectations (when / how). I prefer every 3 months. I expect your payment within two weeks.
We're more than just a platform; we're a gateway to connecting with an enthusiastic and receptive audience. Let's turn this opportunity into a thriving, mutually beneficial partnership. We look forward to embarking on this adventure with you and achieving great things together!"

Contact us by e-mail form below.
---
You have read about how you can advertise through my sites. There is plenty to discover. Discover my site about Venice and receive even more information about this beautiful Italian city.
Go back from 'Advertise' to my 'Contact page' >
Start looking for a cheap place to sleep in Venice