Home >  Sitemap >
Here you will find all my pages on my elegant and own sitemap! Click on every link to visit your favorite page on my website.
This sitemap will guide you through my website. But if you get lost or looking for answers, you can always search your topic in the search box in the header of this page. And that's not all, you can also contact me directly via my contact page. 

Do you like what you read? Follow our Facebook Page and get exclusive info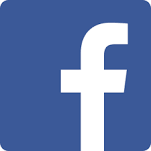 Jul 12, 21 11:31 AM

The Best Tips for Venice Italy Airport. How to get from airport to Venice, Smart, Cheap and Fast. I can tell you all about it.
Venice Highlights & Attractions >
Budget Accommodation Venice Italy >
Check Venice Italy Taxi's from Treviso Airport > This is where RyanAir is landing. And you have travel more than one hour to Venice... Get a Taxi! 
You can read and explore my site here. I hope it is a good guide for you. My site is your solution when choosing yours Holidays to Venice !