Be different 
The Best Tips for Venice Tourism

Practical Tips, do's and don'ts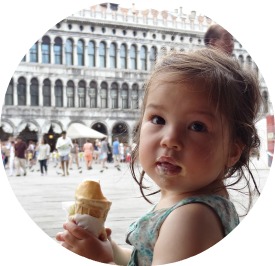 For secret tips on Venice tourism you've come to the right place. There are unknown spots in Venice. But, I mean with secret tips, the experiences that ordinary tourists don't do!
In this article I'll tell you everything you need to know about my Venice Tips.
Tourists are coming all year round in Venice. You're not the only one. And it is hard to believe... but, you can not enter the city with a car. And do you want to survive? Want to save on your transport costs in this beautiful city? Well, I have some good Venice Tourism information with really practical tips, do's and don'ts. 
CONTENT

1. Where to start?
An important Venice tip is how to save money and information about the city's history. You can read my tips for better tourism in Venice, my top 5 unique tips for doing in Venice, and how to escape the city.
And I have information on how to enjoy Venice in a wheelchair. In short, many Venice tips that you can use.
So... At least then you already have an edge over those other tourists. 
In Venice, tourists come to visit the city all year round. You're not the only one. Sometimes there are so many people that it is too busy. The old town is the most popular destination in Europe. Read what you can feel when you visit Venice for the first time.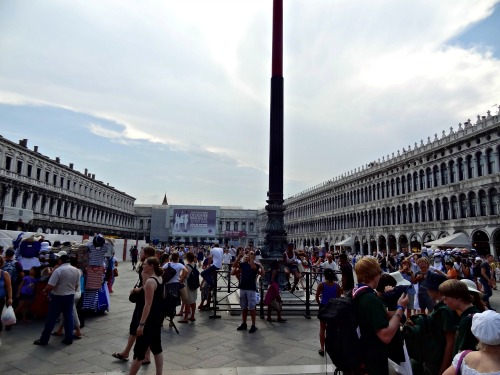 About 20 to 30 million tourists visit Venice every year. Venice has more to offer than crowds and day tourists!
You have to make sure that you have a good walking map with all the narrow streets and alleys, canals and the stops for the water bus 'Vaporetto'.

You should therefore buy a handy Map of Venice Italy. Be different and don't automatically follow the tourist flow!
After all, where is your hotel located and how should you walk from the Vaporetto station?
How about the...
2. Other Venice tourism tips?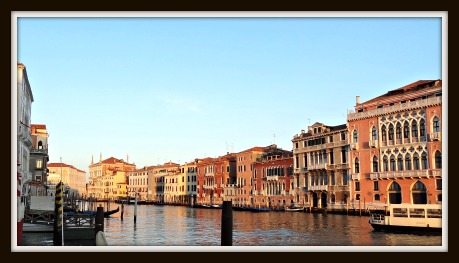 And I've done it many times…! With good preparation, Venice has so much to discover. Go on foot. I walked the stretch between San Marco square and the Accademia Gallerie for the first time.
Unfortunately, I've walked the wrong streets. Then you will see the real Venice! 
It is beautiful, and you can discover the city in one day. No doubt. But do yourself a favor and go to Venice and find out! Do more than just the tourist museums and squares.
You want to know what to expect. And... that's why I made a page about daily expenses and tips. So yes, in the end, it is about your holiday and not spending (too) much.
And I would say for Venice Tips:
Three full days are needed to visit Venice !!!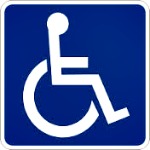 You don't see so many people who are using a wheelchair in Venice. Probably, there is some doubt wether it is possible to visit the city in a wheelchair.
But, the city is really good accessible with an own routemap and special guidance on boats and bridges. Read my tips for people with disabilities and wheelchairs in Venice > 
Luckily, Venice is not an amusement park. But, if you see how many crowd is visiting the city. Venice tourism is every year increasing. My advice is: Be aware during your trip to Venice and make a sustainable and responsible visit. I have 14 simple tips for a better tourism in Venice.
Visiting Venice Italy:
Tip! Various tours allow you to do extraordinary things in Venice. This makes your stay in the city an unforgettable experience. For example, a gondola ride or a museum visit + guide. Book unforgettable experiences >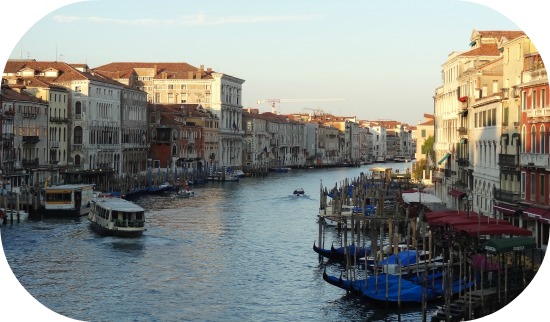 Is visiting Venice Italy, on your bucket list? Read my visit to Venice Italy page, the feeling you get when you enjoy the city and visit Venice.
Every time you come back to Venice, you enjoy every corner of the city. The rich history. You feel it in everything. Roaming the streets, away from the packed route of the Rialto Bridge to San Marco square.
I visited Venice in every season. Despite the tourists, there is always a place of unparalleled romance and culture. The history, the colors and the splashing of the water. Venice is always very attractive to go. There is no bad time to visit Venice. Each season has its attractions and charm. 

In the summer you can enjoy the warm summer evenings; For example, in a gondola through the romantic canals. The busiest months are from May until September. Venice tourism is on its peak! If you want to avoid the crowds but still want to have good weather, then I recommend to visit Venice in April. If you want to escape the city when the hot temperature rises I recommend to take this escape route.
Autumn is has it's foggy weathers; Winter has its cold with in the background the snow on top of the Alps; The mild spring has beautiful sunsets and the summer is stifling heat.
The Public Holidays in Venice Italy

Always handy to know! It would be best if you took notice of the public holidays in Venice. The vaporetto service has a different schedule, and some shops are closed. But, mostly, the museums are all open.
January 1: New Year's Day
January 6: Festival Epifania
April: Easter Monday
April 25: Liberty day and Saint Mark's Day
May 1: Labor Day
June 2: Republic Day
August 15: Assumption of the Virgin Mary ( Ferragosto )
November 1: All Saints day
December 8: Immaculate Conception of the Blessed Virgin Mary
December 25 and 26: Christmas and St. Stephen's Day
---
You have read about how I experienced the Venice tourism. There is enough to explore, as you can see. Please click on the links to explore my site more...
Return from Venice Tourism to Home > 
And discover my site more about Venice Italy. Yes, reading my information will really save you money. Other visitors can also give you tips about their Venice Italy experiences. With my Venice information you choose better accommodation and you can read the best tips...

Read more about this:
Start looking for a cheap place to sleep in Venice