Low prices on Venice Italy Tickets
Best time to Fly. S

ave on Tickets & use the Extra Budget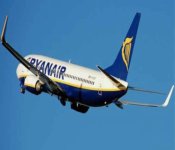 Why compare sites if I help you book Venice Italy Tickets right away? Follow my tips. Get the best price for your plane ticket to Venice!
For example, fly with Ryanair for EUR 72 - from London Stansted to Treviso Airport (25 miles from Venice). You have to visit their website to book it. 
Mostly I fly with KLM Dutch Airline because this is the major airline in Holland, where I come from. They are not a budget airline, but they have some excellent discounts. KLM is a well-trusted airline with great service, and they fly several times per day from Amsterdam to Venice. Check out the cheapest airline ticket rate >
Do you have cheap Venice Italy Tickets from the UK? Yes, in the UK, there are many low-budget airlines. 
EasyJet competes with RyanAir and there a dozen other airlines. Ryanair is using Treviso Airport, which is located 25 miles from Venice.
Do you have nonstop tickets to Venice from the United States? Yes, only Delta Airlines, United, and American Airlines have a nonstop connection. These international flights use Marco Polo Airport, which is just 5 miles from Venice. And the transport possibilities are endless.
That's why it is so great to...
...Save on Venice Italy Tickets to Explore the city!
By saving on your Venice Italy tickets, you can use the extra budget for a nice hotel in Venice. Explore Venice on my way...
From New York to Venice, Italy, the fly duration is about 8h 30m. From Atlanta, it is 12h.
From London to Venice, the flight duration is about 2h 5m. From Manchester, it is 2h 30m.
Venice is a beautiful city with unique waterways. Regarded by many as one of the most romantic cities in the world.
Rich in artistic expressionism. Venice offers a range of attractions that makes a perfect holiday with romance and art. Art lovers have Venice on their wish list. Artworks of the Renaissance, Baroque and medieval.
The city offers beautiful views for artists and photographers. For shoppers, there are numerous boutiques and you can buy Italian clothing. Pay attention! It is expensive. Especially when you go to the brand stores such as Gucci and Versace.
From the moment you step off the plane, you see the uniqueness. For example, with a water taxi to your hotel in Venice... It is glorious! And you will be happy when you visit restaurants.
Venice is a city that inspires...
Flights to Venice!

Nonstop flight to Venice Italy from the U.S.A. starting at $ 950, -
---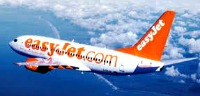 Nonstop flight to Venice from the U.K. starting at £ 70, -

---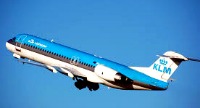 Nonstop flight to Venice from the Netherlands starting at € 99, -
A seafood dish should not be a surprise. Several restaurants are known for typical fresh Venetian dishes. Or how about a delicious cappuccino on a deserted square?

Sounds great, but what is the...

...Best time to fly to Venice?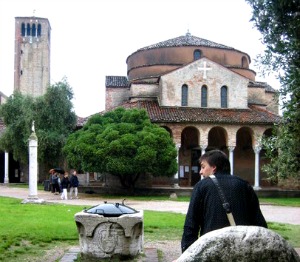 Torcello is an peaceful escape from the busy Venice
Early spring is the best time. And second are the months September and October, given the weather conditions and the number of tourists.
High season: Venice has visitors all year round. But, the month's July and August and the holidays with Easter and Venice Carnival are complete with day-trippers. These are the busiest periods in Venice.
Venice is packed with day-trippers who spend their time on campsites/cruises during the summer holidays. Christmas and New Year are also busy. 
Low Season: The rain in November and December causes flooding. The humidity in the winter is mysterious, and sometimes the city is covered with snow. This low season is ideal for finding cheap flights to Venice with discounted rates.
You've read about Venice Italy Tickets. There is plenty to explore. Read my site and get more information about this beautiful Italian city.
Home >  Flights to Venice Italy >  Venice Italy Tickets >
Continue reading:
Start looking for a cheap place to sleep in Venice