Looking for Cheap Venice Hotels?
Home >  Cheap Venice Hotels >
Great! You are here at the right place. There are so many Cheap Venice Hotels...! I have visited Venice a lot. For sure I stayed for 80% at cheap hotels in Venice. So, I can tell you all about it! 
I will show you information about great hotels with a price range between € 80,00 - € 195,00. All cheap hotels in the heart of this city! The hotel rates in Venice are one of the highest in Europe. 
My Top 4 Cheap Venice Hotels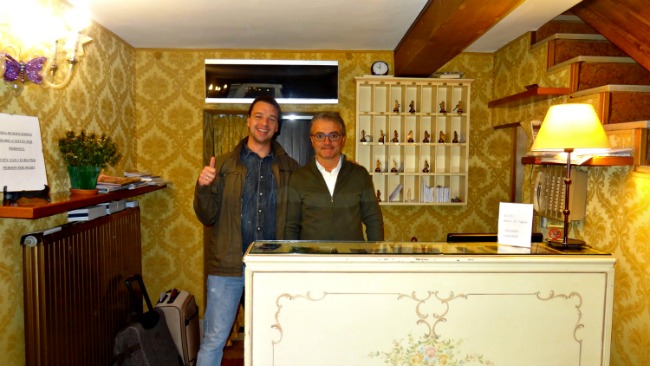 1. Hotel Al Vagon has a location from where you can experience the atmosphere of Venice. I stayed here in late 2015. A total of 4 nights for EUR 430, -. Room number 29 with view on a canal.
There is no breakfast. The rooms are good and clean. Your hotel is near the Rialto Bridge and within easy reach from the vaporetto stop 'Rialto'. Read about my stay at this hotel>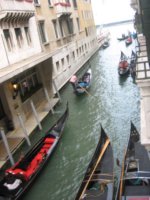 2. Hotel Lisbona is a cheap hotel where I still remember my first holiday to Venice. I stayed 3 nights. The hotel rate went up when I checked for the last time. But it is reasonable because this Venice hotel is near the Piazza San Marco. Really nice!  
I had a room when opening the window, beneath the Venice gondola were passing through. The hotel is next to a canal which is connected with the grand canal.
Read my special page about Hotel Lisbona >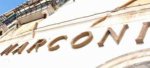 3. Hotel Marconi Venice Italy has some cheap rooms and it's near the Rialto Bridge. A great thing is, you can use the outside seating next to the grand canal.
With the warm reception and simple rooms it belongs to my selection of cheap places to stay.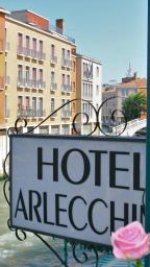 4. Arlecchino hotel Venice Italy is a 3 star hotel near the Piazzale Roma. For most of you, the city of Venice begins here.
Hotel Arlecchino is situated in the historic center and it's conveniently located. It is near parking, bus terminal and train station. 
Taking account of this and the very helpful staff it belongs to my selection of cheap place to stay in Venice Italy.
Finding a cheap stay in Venice
Hotels in Venice are sometimes unexpected romantic beauty spots in Venice. Just keep looking!
Venice hotels are mostly small, but comfortable. You will find a lot of affordable Venice hotels decorated with furniture and fabric reminiscent of the 18th century. Real Venetian style. When you stay in Venice you will experience your holiday with all your senses.
Venice is expensive and the prices are among the highest in Europe. But compare it with a good location in Paris or London. Save on hotel rates for a city trip to Venice. Read other tips on Bugdet Hotels in Venice >
Whether you're a student backpacker? Look here for my Top 5 Hostels in Venice >
Comfortable B & Bs in Venice? I have for you a Top 5 carefully chosen. Bed and Breakfast in Venice >
The hotel prices in Venice increased after the tourist tax went upwards. Why is this additional tourist tax introduced >
---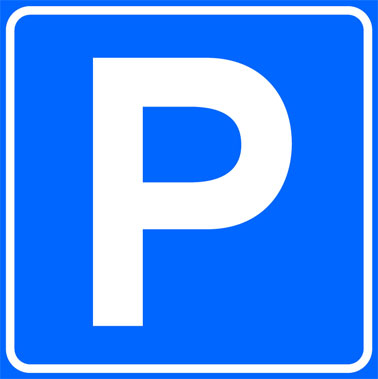 Cheap Parking in Venice Italy
Be smart and get a cheap parking place when you are visiting Venice Italy! Here is an overview and mostly they have shuttle services to Venice... Check it out! 
---
I have some Cheap hotel suggestions, as you will read. Please click on the links to explore my site more about the different topics.

Return to from 'Cheap Venice Hotels' to my 'Home Page'

Continue Reading: