Who is Venice-Information.com?


About me. The most frequent visitor in Venice



Home > About me >

About me: I am the author of the text, making this site and joining my trips and holidays in Venice, Italy. Miyuki, my partner, helps me discover more and write it down.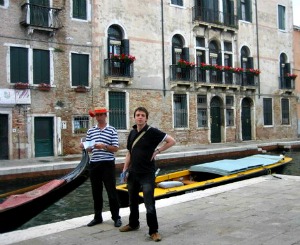 Picture of my second visit
It's a great combination if you ask me… both are very happy with it… Who not… Together, we make contact with the Venetian people and businesses. We search for the best Venice Italy tips, the dos and don'ts. 

My name is Rudmer Hoekstra, and I'm the author of Venice-Information.com. I live in the Netherlands, but I try at least once a year to visit my favorite city, 'Venice.' I'm fond of the city and perhaps the most frequent visitor. Check my LinkedIn profile.
Slept 10 times hotels and a campsite
100 times the vaporetto boot taken
6 times a gondola
Been to Murano, Burano, and Lido 4 times
Eaten 30 times in restaurants
wandered around in Venice for about 1000 hours
Every visit is a new experience
I also ran the Venice Marathon. At least the last 10km. In 2024 (if this continues), starting from 2024, I want to rerun the 10km. It is the last weekend of October every year. Do you want to walk the 10km with me? Apply here >
During my visits to Venice, I make notes. I have visited the city several times since 2008. For this website, I collect the news, relevant information, and genuine souvenirs from Venice. Maybe I'll start my own shop someday. I try to convey everything I see and experience to you.
Would you like to work with me? Fill in the contact form below. Almost anything is possible, also, for a regular link exchange between my website and yours. Your website must be fair and high-quality, with useful extra information for my visitors.
...It is about me, but I made this website for you!
Venice-Information.com was launched in 2008 with ten pages. It is a copy of my successful Dutch website: www.NaarVenetie.com. Since I had to discover how to build a website, it took some time to develop it. This English version is the oldest brother of the Dutch version. I was consistently pointed out by friends that the website had to be in Dutch. I did that then;). And with great success.
I still remember how I felt the first time I arrived on my Venetian journey. I felt enthusiastic about my trip because Venice is not losing its beauty despite the many tourists. I immediately noticed this. I tried to pass this feeling to you as a reader of my site.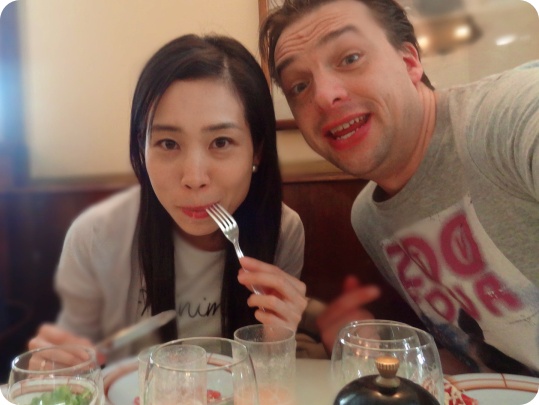 I have 180 pages about Venice, including this 'about me' page. And there is much more to come! The number of visitors grows. Besides, the number of quality links to my site has grown. My site interacts and communicates with its visitors. I know exactly who my audience is. Every day, I get 3 questions in my email inbox. I treat them all personally.
People also respond to the pages and leave comments. Mostly, I'm the first one to answer. REQUEST! Please help me with responding to a question... All this keeps me motivated and shows that my site, Venice-Information.com, fulfills a need. Giving you a fantastic experience in Venice!
Why Contact Us?
Personalized Travel Advice: Planning a trip to Venice can be overwhelming. Our expertise is at your service if you want customized recommendations or tips tailored to your interests. From hidden gems to classic attractions, we can help make your Venice experience unforgettable.
Share Your Venice Experiences: If you've visited Venice and have intriguing stories or insights, we'd love to hear them! Your experiences can inspire and guide fellow travelers. Plus, your review could be featured on our site with your credit.
Feedback and Suggestions: Your feedback is crucial for us. If you have suggestions on how we can improve our site, or if there's something you'd like to see more of, don't hesitate to let us know. We're committed to making Venice-Information.com as user-friendly and informative as possible.
Collaborations and Partnerships: We are open to collaborations and partnerships that align with our mission to provide authentic and valuable information about Venice. We're excited to explore potential synergies if you're a local business, travel influencer, or content creator.
Our Commitment to You
Timely Responses: We strive to respond to all inquiries as promptly as possible. We value your time and interest in our site.
Confidentiality: Any personal information shared with us will be treated with the utmost confidentiality and respect.
Continuous Improvement: We aim to improve our content and services based on your input.
Get in Touch
Ready to connect? Please fill out the form below or reach out to us via email at [email address]. We look forward to hearing from you and making your Venice adventure even more special!
Link to my site > https://www.venice-information.com
Do you have any questions? Or do you see a mistake? Do not wait. Improvements and questions about Venice are always welcome via the contact form… Have fun,,, and come back often…
Arrivederci !!!
Rudmer
CONTACT FORM
---
You have read about the development of this site. Please click on the links to explore Venice more.
Return from 'About Me' to my Homepage 'Venice Information' >
Are you sharing my passion? Please invite friends, family, or colleagues and let them know about my site.

Start looking for a cheap place to sleep in Venice