My Copyright Disclaimer

My website is my Personal Experience
Home >  Copyright Disclaimer >

Here is my Copyright and disclaimer policy. I hope this is useful to you when you are on my site. My most important value is that my website gives you the best Venice, Italy, holiday experience. 
Copyright Disclaimer:
Welcome to Venice-Information.com, your essential guide for a memorable holiday in Venice, Italy. Our content blends personal experiences, user-contributed photos (with permission), and carefully selected stock images.
Venice-Information.com provides information about Venice, Italy.
The content on Venice-Information.com is exclusively for personal, non-commercial use.
Reproducing or copying any material from our site without explicit permission is strictly prohibited. Violators will be pursued legally, and infringement will be reported to relevant authorities, including Google.
Each page on Venice-Information.com represents approximately 5 hours of dedicated work. We ensure originality and accuracy in all our content.
Printing of text is allowed, but only for personal use. Nothing, absolutely nothing, may be copied from www.Venice-Information.com. Suppose I find my material on the World Wide Web - without my permission. In that case, my lawyer and I will send you a letter/e-mail/notification of default. Besides, I will report the violation to Google.
Exclusive Content: Our website is a treasure trove of information, consisting of original articles, personal narratives, and a curated collection of photographs, including user-contributed images and licensed stock photos.
Permitted Usage: We encourage the printing of our text for personal, non-commercial purposes, such as planning your trip or creating a personal travel guide.
Prohibited Actions: Reproducing, duplicating, or copying any content from Venice-Information.com for commercial use or public distribution is strictly forbidden. Infringement will result in legal action and reporting to digital authorities, including search engines like Google.
Content Creation Process: Each article on our website represents a significant investment of time and effort, reflecting our commitment to authenticity and quality. Our content creation process is meticulous, ensuring each piece is unique and valuable.
The basis of my website is my personal experience and relevant resources. The pictures are from our material, submitted photos (with permission from the owners), and stock photos.
Every page I have on MY site, Venice-Information.com, takes time to create and write. Everything is carefully written down and checked. One page costs me about 5 hours to achieve. No texts have been copied or written differently. Everything is in my own hands. You are in violation if you are lazy and want to copy text.
Copyright Disclaimer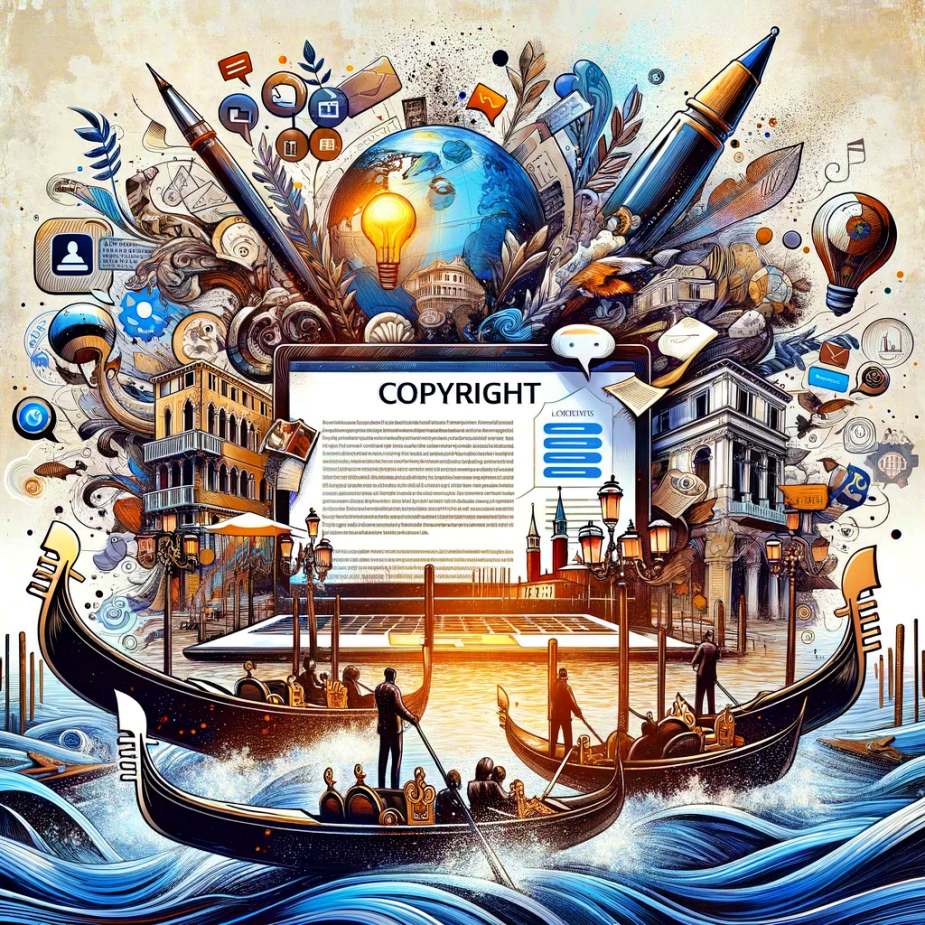 The site I created with pure passion and interest is the Venetian Lagoon. Although the texts have been carefully compiled, we can not guarantee the accuracy or completeness of the information. Venice-Information.com is not liable for damages resulting from actions and decisions based on my knowledge.
Every day, I answer with total commitment all the questions I receive via my contact or comment forms. Here, I can make unintentional mistakes because sometimes the information about Venice, Italy, changes. Therefore, I can not feel responsible for inadvertently providing incorrect information.
Disclaimer:
While we strive for accuracy, Venice-Information.com cannot be held liable for any decisions based on the information we provide. The texts are carefully compiled, but we do not guarantee completeness or accuracy.
I personally respond to queries received through the website. However, given the dynamic nature of information about Venice, I cannot be held responsible for any inadvertent inaccuracies in my responses.
Accuracy of Information: While we strive for precision, we cannot guarantee the absolute accuracy of all content. The dynamic nature of travel information, especially regarding a city as vibrant as Venice, means that details can change.
Liability Limitation: Venice-Information.com is not liable for any consequences arising from actions taken based on the information provided on our site. We advise users to verify critical information independently.
User Interaction and Responsibility: We actively engage with our audience through comments and queries. However, due to the sheer volume and the evolving nature of Venice's tourist landscape, there might be instances of unintended errors in our responses.
If you experience a new exiting tip or activity, please feel free to post it on my site www.Venice-Information.com or my Dutch site NaarVenetie.com
Community Engagement and Contribution
Share Your Venice Experience: We invite you to contribute your experiences and tips. Your unique stories about Venice can help enrich our community's knowledge and enhance the overall experience for future visitors.
Social Media and Sharing: If you find our content useful, we encourage you to share it with friends, family, and fellow travel enthusiasts through various social media platforms. Your support helps us reach and assist more travelers.
Questions and Contact: For any queries, clarifications, or suggestions, please do not hesitate to reach out to us. Your feedback is invaluable in helping us improve and evolve.
Closing Remarks
We thank you for choosing Venice-Information.com as your guide to exploring the enchanting city of Venice. We're committed to providing you with the most up-to-date, reliable, and engaging content to make your visit as magical as Venice itself.
Do you have any questions? Please get in touch with me. Contact >
Regards
C.R.Y.M. Hoekstra (owner)
Netherlands
---
You have read about the Copyright Disclaimer of this site. Please click on the links to explore my website more and get even more information about the different topics.
Return from 'My Copyright' to my homepage 'Venice Information'
Start looking for a cheap place to sleep in Venice