Is there a Sewage in Venice?


In Summer it Smells, 

But People Swim in the Water 

When A

cqua Alta Occurs



Home >  Facts about Venice >  Sewage in Venice >
I've often been to Venice, and I am always asking myself,, how does the sewage in Venice work...? Does anyone know how Venice has arranged its sewer?
Is it wrong that there is...
...No Sewage in Venice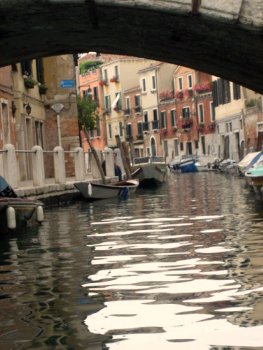 A city on the water with drainage... Yeh, right... Tourist complains 'it stinks in Venice'... A great topic! Indeed, is there sewage in Venice or does it go directly into the channel? Something not immediately comes to mind, but still very interesting.
Because in the summer when the sun is shining the water in Venice Italy sometimes smells very severely...
But, please pay attention because it is... 
...Unhealthy - Luckily Venice is Improving their Waste Water Treatment
Didn't find the information? Search within Venice-Information.com:
May 30, 23 03:36 PM

"All GOLD" The Basilica of San Marco. Read its history, the best tours to visit Venice Attraction, the Basilica!
Recently the city is improving there waste water treatment. The government placed around 140 small biological wastewater treatment plants in the city.
And Venice already has more than 6,000 septic tanks who can process and treat the wastewater.
Nowadays, it is forbidden to start a restaurant or hotel without a wastewater treatment system. The local governments are working hard to solve the problems caused by sewage.
Due to the problematic systems beneath the city, it is still difficult to resolve al the sewage problems. Many of them are outdated and is still causing many problems for the town and the health to the millions of tourists.

People in Venice tell you that most sewage goes directly into the canals without treatment. It is true that it is in seawater. This water is so incredibly salty that it is not polluting or dirty. And you will not notice as a tourist because the canals are flushed out by the tides. There are often plenty of people who swim in the calm water at acqua alta in Venice.
So, my advice...: think twice when you get in the water... 

Start looking for a cheap place to sleep in Venice

You've read about the sewage in Venice questions. There is plenty to explore, as you see. Find out more about my site Venice!
Home >  Facts about Venice >  Sewage in Venice >
Continue reading: