Write or Read a Review Apartment Venice
Share your Tip to Get a Better Website


Isn't Fun to Tell about your Experience in Venice?



Home >  Apartment Venice >  Review Apartment Venice >
Here it is! On this page, you will find reviews on apartments in Venice Italy. And you can also tell me about your own experience! Write here your review and imagine, an apartment in such a beautiful city as Venice...
What are the experiences of other people who slept there? I am very curious. That's why this page is special for you. Based on the reviews you can book this beautiful apartment near the Piazza San Marco in Venice.
Tell your own story, experience or share your personal opinion... Your contribution will appear below on this page! Other visitors can read your story, and they will get a taste of real people who have been there. Share your tip to help this website to get better in telling the story about Venice Italy!
A little bit scary to publish my review. Can you help me to write...
...A Personal Review Apartment Venice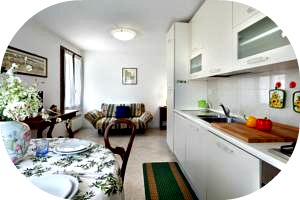 Grimaldi apartments in Venice Italy
Unfortunately, it has to be your story. But, what about my own experience to get you started? Not yet long ago I have been able to book an apartment in Venice via the Grimaldi Apartments.
Aaaahhhh, beautiful memories... an address near the Rialto which is a great starting point when exploring the city.
The critical point was contacting the owner/staff of Grimaldi Apartments. You have to call a phone number one hour in advance before arriving at the apartment. Occasionally you have to meet at a particular place and time somewhere in Venice. For us, she showed up 30 minutes late and took us to the apartment ;(( ;((

But how was your experience? Did you have the privilege of staying in an apartment in Venice? I like to read it. And I'm sure other visitors of my site are very grateful to learn this kind of review about a stay in Venice…
Didn't find the information? Search within Venice-Information.com
Nov 28, 22 02:29 PM

Enjoy full-service and well-detailed Coach Holidays to Venice. Comfortable and Everything is Arranged With the Best Guides Available.
Top 3 Populair Activity to do in Venice

And say for yourself... Isn't fun to tell about your experience in such a romantic city?

Perhaps you stayed for a whole week in the apartment? Or maybe you have had terrible nights. I'm asking myself if a hotel room is better than an apartment.
Does it has more benefits? Anyway, sufficient reasons at least to fill this page with a review apartment Venice. You are free to tell your own story about your Venice experience. The most beautiful city! 
So get started and ask yourself honestly...
Have A Great Story About an Apartment in Venice?
Have A Great Story About Venice Italy Apartments? Share it! Write about it here! Display your own story about your Apartment. Writing skills? Your comment will appear on a new webpage. Make it as long as you want with photo's and your story.
You have read about Apartments in Venice. You can share ratings with other visitors. Ideal to contribute to the site! Tell your friends and family that you have helped. They can respond to your contribution or even value it with five stars! 

Home >  Apartment Venice >  Apartment Venice reviews >
Continue to read:
Start looking for a cheap place to sleep in Venice