Secrets behind the Venice Carnival Mask

Read about How, When, and Why a mask is so special
Intriguing, right? Planning also to wear a Venice Carnival Mask? Or have you seen it, and are you curious? I have looked it up for you to prepare yourself and tell others about it.
Venetian carnival masks are an age-old tradition of Venice. The costumes are now usually worn during the yearly carnival event. 

The masks have been used on many other occasions in the past. Usually, it hides the identity and social status of the wearer.

And how would you like to make your own mask with your partner, friends, or family in Venice? Follow a workshop in the middle of the city of Venice to make a real mask. Make a beautiful mask to take home. Click here to make a Venice Carnival Mask >
Why do they wear a Venice Carnival Mask?

Didn't find the information? Search within Venice-Information.com
Aug 04, 22 01:02 PM

Book here you Venice Airport Hotel... Take the Convenience of a Venice Airport Hotel Cheaper Rates, Easy Transfers. Read about my own Experience about Airport Hotels around Venice. I have some suggest…
Top 3 Populair Activity to do in Venice

The tradition of the mask began in the 13th century. When the Venetians held parties from December 26 to the beginning of Lent and wore masks to hide their identity.
This period was the only time that the lower and higher classes were mixed with each other.
The Venetian mask was considered an ideal disguise by kings and princes who could move around freely in the city without being recognized and worn by strangers.
Venetian events have attracted many foreigners, including princesses. They enjoyed their anonymity by wearing a mask. For example, they could spend a lot of money on gambling, theaters, alcohol, shops, exotic animals, and other entertainment. Because of the Venetian mask, everyone was equal in status.
But during Napoleon's reign, the parties (including Carnival) were abolished in Venice. Luckily, the Carnival in Venice has been revived. The return of the festival was around 1980. During Carnival, the people bring back the use and disguise of the Venice Masks.

Why are masks so popular in Venice?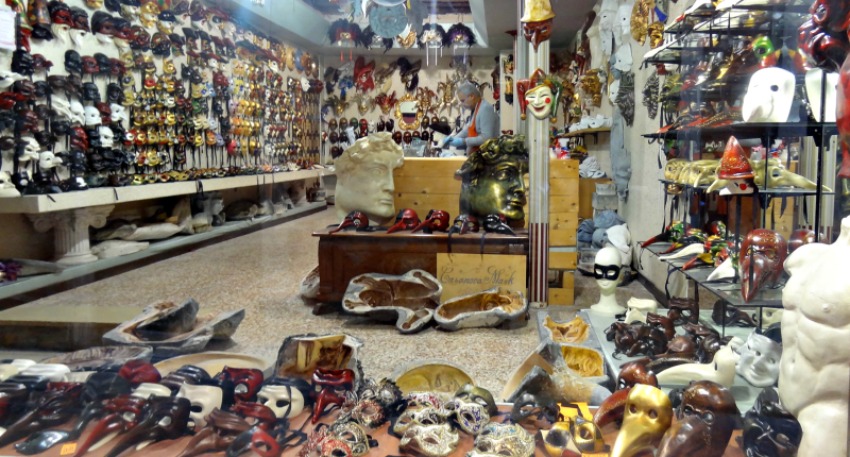 The Carnival of Venice (Italian: Carnevale di Venezia) is an annual festival in Venice. The carnival ends with the Christian celebration of Lent, forty days before Easter, on Lent (Martedì Grasso or Mardi Gras), the day before Ash Wednesday. The festival is world-famous for its great masks.
People get dressed up during the carnival. Venetians and visitors then choose to wear the Venice Carnival Mask. In Venice, several stores sell traditional masks. Handmade.

What are the different types of masks, and what is their meaning?

Venetian mascareris (traditional makers of masks) use various materials, from waxed cloth to canvas, velvet, lace, leather, and paper-mâché. Nowadays, a few craftsmen also make leather, glass, and even ceramics masks.
The most important types of Venetian masks are: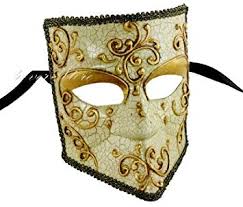 The Bauta Mask: This mask is famous for the Venice Carnival because it is the most essential type of mask worn during the Carnival. It used to enable the wearer to move more freely if they wanted to communicate outside with other members of society.

The Moretta Mask: This mask is a traditional Venetian mask. This mask used to be often worn throughout the year by Venetian women. Moretta is an oval black velvet mask worn by women who visited monasteries. It was invented in France and quickly became popular in Venice because it brought out the beauty of women. The mask was finished with a veil.

The Medico Della Peste: This is a modern Venetian carnival mask unique in history. One of the worst plagues for the city of Venice was, without a doubt, the plague that struck the city on various occasions. Because of this, it is not an actual mask, but it was a disguise used by local doctors who started wearing this strange costume during the plague.
It consisted of a hat to show that the man was a doctor. A mask to protect the face and crystal eyes to protect the eyes. The mouth was filled with herbs to purify the air that the doctor inhaled. A wooden stick to push away victims and a pair of leather gloves protect the hands.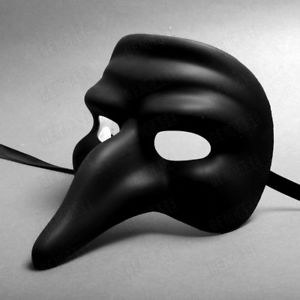 The Pantalone Mask: A Venice Carnival Mask must represent a stingy old character from the Commedia dell'Arte. He is usually a shopkeeper from Vienna, somewhat stupid, fond of food and beautiful women, talkative, gullible, very indecent, but ultimately forgiving.
It is a mask with a long crochet nose, a tight red vest, red breeches and stockings, a black cassock, slippers, and a borderless hat.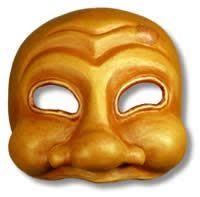 The Arlecchino Mask: This mask is also a character from the Italian Commedia dell'Arte. Arlecchino traditionally wore a ragged outfit that looked like a diamond-shaped fur skin. The role is very elastic.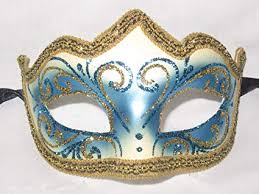 The Colombina Mask: Colombina means "little pigeon" and is also a figure from the Commedia dell'Arte. Colombina was usually dressed in a ragged dress.
Do you see that there are many kinds of Venice Carnival Masks? Make a beautiful mask to take home. Click here to make a Venice Carnival Mask >
---
You've read about the Venice Carnival Mask. There is plenty to explore, as you will read. Search my site on Venice and get inspired.
Continue reading