Arriving at Venice Treviso Airport

Most Imported is that there are Excellent Airport Transfers
Tip) No worries, but a simple transfer? Pre-book a Taxi to get from & to the Airport 
Home >  Venice Airport >  Treviso Airport >

If Venice Treviso airport is your destination, you are here in the right place. I will tell you information about this airport nearby Venice. From Treviso, you can reach 45 international destinations. So it is an excellent alternative to avoid it more expensive brother 'Marco Polo Airport.' At this moment only Ryanair flies to Treviso airport.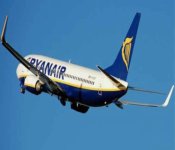 From the UK Ryanair flies from:
Bristol

East Midlands
Leeds
London Stansted
Ryanair is the leading low-cost airline who is using this cheaper airport. Therefore it's an excellent alternative compared to the bigger San Marco Airport.
Didn't find the information? Search within Venice-Information.com
Jul 03, 22 09:57 AM

How to get from Airport to Venice? Cheapest way? Best Transfers Options & Quickest Water, Bus, Taxi Service.
Top 3 Populair Activity to do in Venice

The airport of Treviso is near highway SS-515 between Treviso and Padova. It takes approximately 60 minutes to drive by bus to Venice. A particular coach transports passengers to and from Venice (25 miles).

Venice can also be reached by train from Treviso. Take from the airport local bus No. 6 to Treviso Train station, although this route does take longer.

Now you know this airport is not so close to Venice as it seems. So please be cautioned when you book your flight ticket. Most important for you to remember is that there are excellent airport transfers to Venice. Want to know more details about how to get from airport to Venice? Click here >

Second important for you have to know is that...

...Venice Treviso Airport has Enough Facilities


Treviso airport is a small airport. But it is well connected to the romantic city of Venice as you can read. Furthermore, the airport has one runway and a 3-floor terminal. Yearly it is welcoming 1.300.000 passengers.
An information desk is available at the airport, and the staff mostly understands English.

ATM's and currency-exchange facilities are in the terminal

It has only one small Duty-Free shop and a store for books, newspapers and tobacco products

There are three cafe bars

The airport offers baby-changing facilities

There is no Wi-Fi!

Luggage

: Trolleys are available in the terminal
Lost and found are on the ground floor at the 'lost luggage storage room'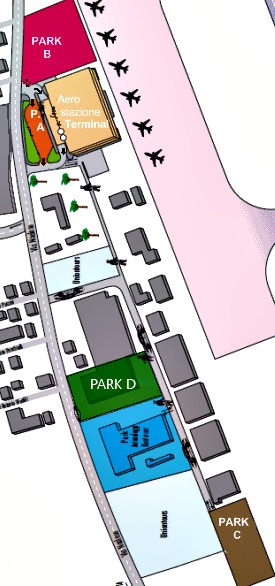 There is no business lounge or a meeting room. For this, you need to use a nearby Treviso hotel, (1 mile). I made a page, especially for my Favorite Airport Hotels. Here you can find excellent hotels with conference rooms and other meeting facilities. 
Need to park? The parking facility at Treviso airport is excellent. For long-term parking, you can choose two different places. Parking C and D are a few minutes walking distance from the airport terminal, and the parking fare is € 6,50 a day. Book your parking spot online >

This parking option is the cheapest and convenient for those flying from Venice Treviso Airport! To drop or to pick up visitors you can go to Parking A in front of the terminal, and they don't charge you for the first 10 minutes. 1 hour = € 3,00.

Parking B is also in front of the terminal with 170 places in a garage. 1 hour = € 5,00, first 10 minutes are free.

Yes, you have it all! For more...

...Detailed Treviso Airport Information
Venice Treviso Airport website www.trevisoairport.it
The Airport code (TSF)
Address Aeroporto DI Treviso: Aertre S.p.a., Via Noalese, 31100 Treviso, Italy
Telephone: +39 (0)422 315 111
Fax: +39 (0)422 315 219
Email: info@tv.veniceairport.it
International and some local Car hire companies are available with offices in the airport. Here you can get a car rental >
Taxi - Radio taxi www.taxitreviso.it tel. 0422 431515 or reserve your taxi worldwide from my partner www.TaxiTender.com
---
You've read about Treviso Airport. There is plenty to explore as you see. Discover Venice on my site and get more information about this beautiful Italian city.
Return from 'Venice Treviso Airport' to 'Venice Airport'
Continue reading: