Home >  Venice Restaurants >  Harry-s Bar Venice >
I always thought; this Harry-s Bar Venice you must visit! But, I got an awful experience. I will tell you later on how it happend.
Harry's Bar in Venice was opened in 1931 by Arrigo Cipriani. The name of the bar is related to the American who funded this establishment.

This establishment is the legendary place in Venice of Ernest Hemmingway. He visited this Bar frequently, drinking and eating lunch. If you have the privilege to visit, taste the carpaccio. Thin slices of raw beef are invented here at Harry-s Bar Venice by Mr. Cipriani. Harry's Bar is therefore very popular among Americans.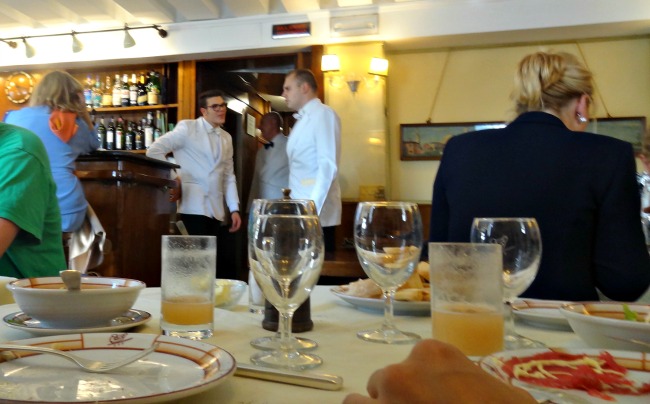 But, for me, it was not good. The waiters welcomed us not very pleasant. Like we were not their cup of tea. And we could not go to the 1st floor with window seating and less cluttered. Drinks and lunch are pricey. I think this carpaccio is not exceptional, too much mayonnaise and to small. I do not recommend it to you. EUR 25, - for a thin slice of raw meat. I like to hear your experience with Harry s Bar Venice.
If it is not the food, it has to be the...
...History of Harry-s Bar Venice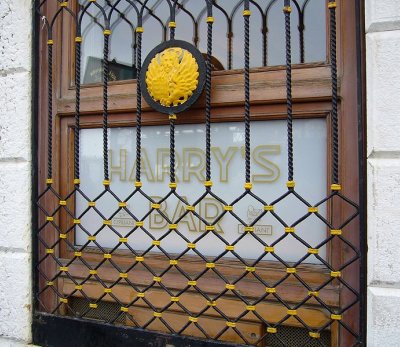 A long time ago in 1929, a young wealthy American named Harry Pickerin stayed for months in Hotel Europe Venice.
He enjoyed his life until he discovered his parents blocked his bank account. To pay the hotel and his return to his home in the USA he had to collect 5.000 dollars. 
The bartender (Mr. Cipriani) of the hotel worked for many difficult years, but he also had a generous heart. He gave all his savings to Harry.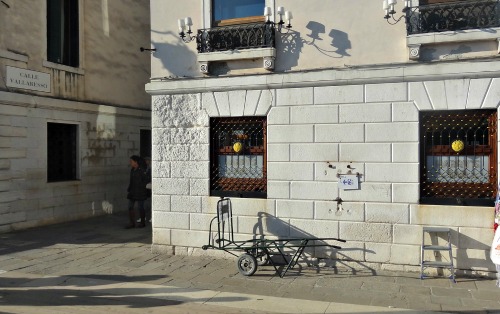 For two difficult years, the bartender didn't hear anything. Suddenly, Harry Pickerin visited again and paid the bartender plus an extra of 20.000 dollars.

With this amount of money, the bartender started his bar! He named it to the American Harry Pickerin, called 'Harry's Bar.' 
What do you need to know when...
...Visiting Harry's Bar Venice?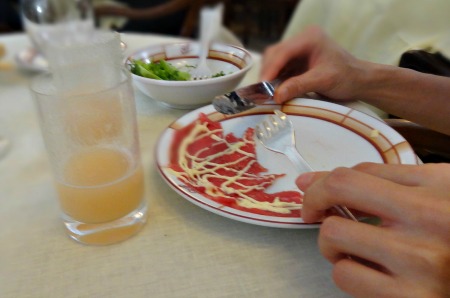 Didn't find the information? Search within Venice-Information.com:
Mar 30, 23 02:57 PM

Get your Information about Venice here and check this Review Apartment Venice. Write a Review Apartment Venice.
Top 3 Populair Activity to do in Venice

The bartender took his chance and nowadays this establishment is a must visit. Harry's Bar in Venice is famous among Americans.

Address: Calle Vallaresso 1323, San Marco. Near San Marco Square to the opposite of vaporetto station S. Marco (Vallaresso).

Drinking Tip! Drinking a Calle Vallaresso Cipriani's famous Bellini cocktail (Prosecco with peach) and eating thin slices carpaccio upstairs in the restaurant.
When opening the guest book, it will surprise you who visited this famous bar. From 'Truman Capote' to the one and only 'Ernest Hemingway'...

The famous bartender Cipriani soon opened his luxury hotel (the well known Cipriani Hotel) and restaurant. Yes, Venice Italy has its own beautiful success story. One thing I know for sure, my next stay I definitely will visit Harry's Bar Venice never again. And you?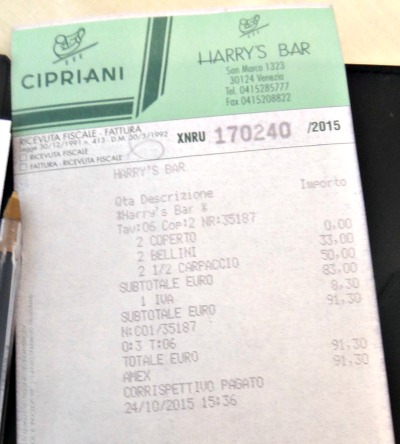 Wondering how much I paid for my lunch at Harry's Bar? This overrated food was a total of EUR 91.30.
And what did I eat?
2 Bellini cocktails = EUR 33, -
2 Small Carpaccio's = EUR 50, -
1 basket with bread = EUR 8.30
And service was not as good as they tell on many sites and in books.
How to cook the delights of Venetian cuisine by your self
Have you also enjoyed those delicious authentic dishes from Venice? Order the book and follow the courses of the Italian meal and recipes from the Veneto.
The local Aperol Spritz, of polenta and shrimps, or ravioli with artichoke, grilled monkfish, but of course also classics such as tiramisu, risotto, and bellini. In A taste of Venice (order now), you will discover the richness of the Venetian cuisine. Buon appetito !!

Having Tips About a Venice Restaurant?
Write about it here!
Enjoyed a restaurant or disliked it? Share your story or do a review of the restaurant! It's free, and you don't have to subscribe!!!

Writer skills? Your comment will appear on a new webpage. Make it as long as you want with photo's and your story.
You have read about Harry's Bar in Venice. There is enough to explore, as you can see. Please click on the links to explore my site more.

Return from 'Harry-s Bar Venice' to my page about 'Venice Restaurants'
Continue Reading:
Start looking for a cheap place to sleep in Venice