Review of Restaurant Vini da Gigio
Home >  Venice Restaurants >  Restaurant Vini da Giglio >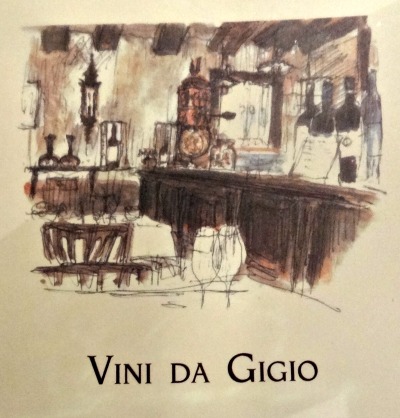 This Restaurant Vini da Gigio in Venice is for several years my favorite restaurant when it comes to food.
It is located in a side street of the busy 'Str. Nuova' Railway Station to the Rialto. It is a restaurant run by brother and sister, Paolo and Laura Lazzari.
The restaurant is small and cozy with a good reputation. As the name suggests, they specialize in wine. 
The nice thing is that the food is authentic. Real Venetian food in a quiet location in Venice. The local produce and seasonal dishes make this a TOP Venetian restaurant.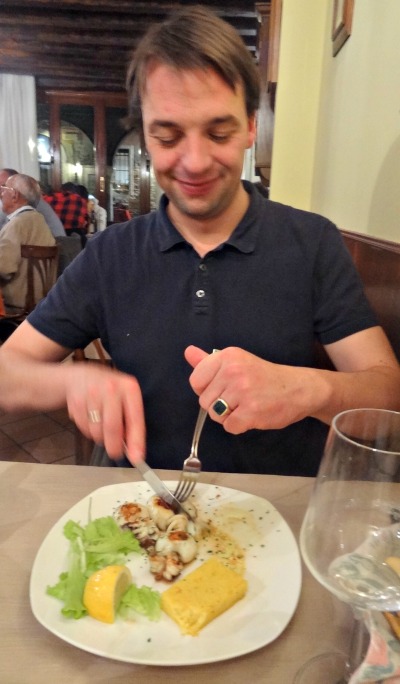 And yes, I too studied the best travel guides. In the past, this restaurant has been touted for example in the 'Lonely Planet'. I became a fan and come regularly, because I know it's good! Do you have any tips Restaurant?
It is logic; brother and sister run the restaurant Vini da Gigio since 1981. The dishes are always made with passion and served with care. The menu includes fish and crabs caught in the local lagoon. It is served fresh, well grilled, baked and fried.
Besides fish, there are meat dishes. Everything is seasonal and the ingredients, rice, polenta, legumes, grains and cheese - are locally sourced. Even the wine list reveals the passion: at least 500 wine labels are always available.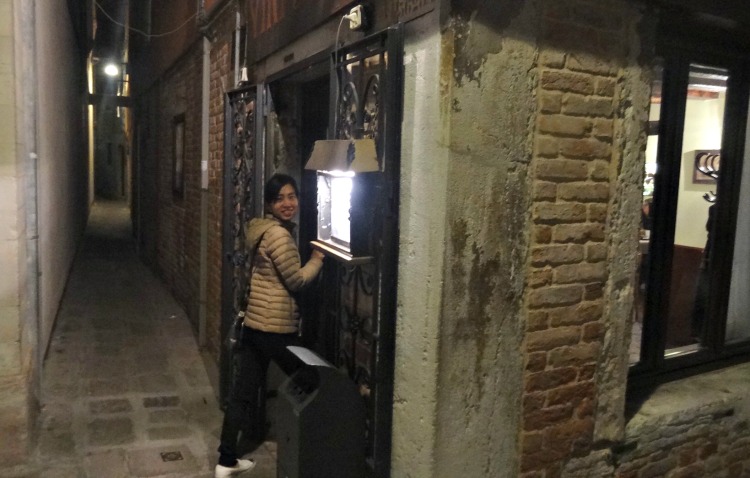 The scenic table is better to book in advance. A couple of times I could only go after 21:00. But it is worth it.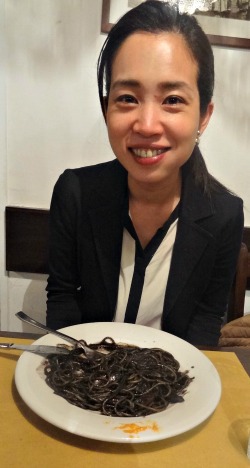 The last time I went to eat at the best eating place "Vini da Gigio" my wife had again taken Spaghetti with squid ink (black). This is her favorite. On the menu this is the "Spaghetti con le seppie" and costs EUR 14.00.
I had the fried squid. Which are very tasty, crispy outside and so fresh it is not tough. As a pre starter we had a bowl of local fresh fish and shellfish.
With the dessert I took the creme brulee which has flames when the waitress puts it on the table. The senior waiter was a woman and well known with ingredients and spices. She was really nice, helpful as always.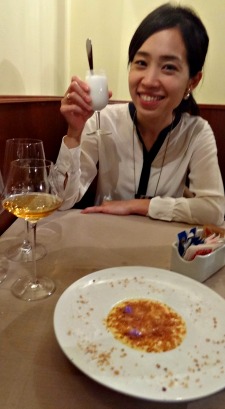 Including a good wine we had an evening with a total cost of EUR 130, -. This is a really good price and the quantity is in good shape, a real culinary Venetian cuisine.

Information Restaurant Vini da Gigio
The restaurant is closed on Mondays and Tuesdays.
They are open from 19:00.
All credit cards are accepted
How do you get there?
Take vaporetto line 1 and get off at Ca 'D'Oro.
Address: Fondamenta San Felice 3628, Venice
Phone: +39 041 528 5140
Website: www.vinidagigio.com
Book in advance.
---
---

Cheap Parking in Venice Italy
Be smart and get a cheap parking place when you are visiting Venice Italy! Here is an overview and mostly they have shuttle services to Venice... Check it out! 
---
You've read about Vini da Gigio in Venice. There is plenty to explore, as you see. Read my site on Venice and get information about this wonderful place.
Home >  Venice Restaurants >  Restaurant Vini da Giglio >

Continue reading