Higher Venice Tourist Tax is a Need...
Not Affecting Local Residents


For the First 5 nights & The Rates Vary by Season 



Home >  Facts about Venice >  Venice Tourist Tax >
Do I have to pay extra Venice tourist tax? Why? Yes, also Venice Italy feels the consequence of an economic crisis in Europe. Tourists are spending fewer nights in the city. They think twice before they spend their money. 
The local government is collecting a better income by raising the tax and, since 2011 tourists in the city who overnight have to pay an extra high fee. I think, let them, please use this additional income to renovate the town!!! What do you think?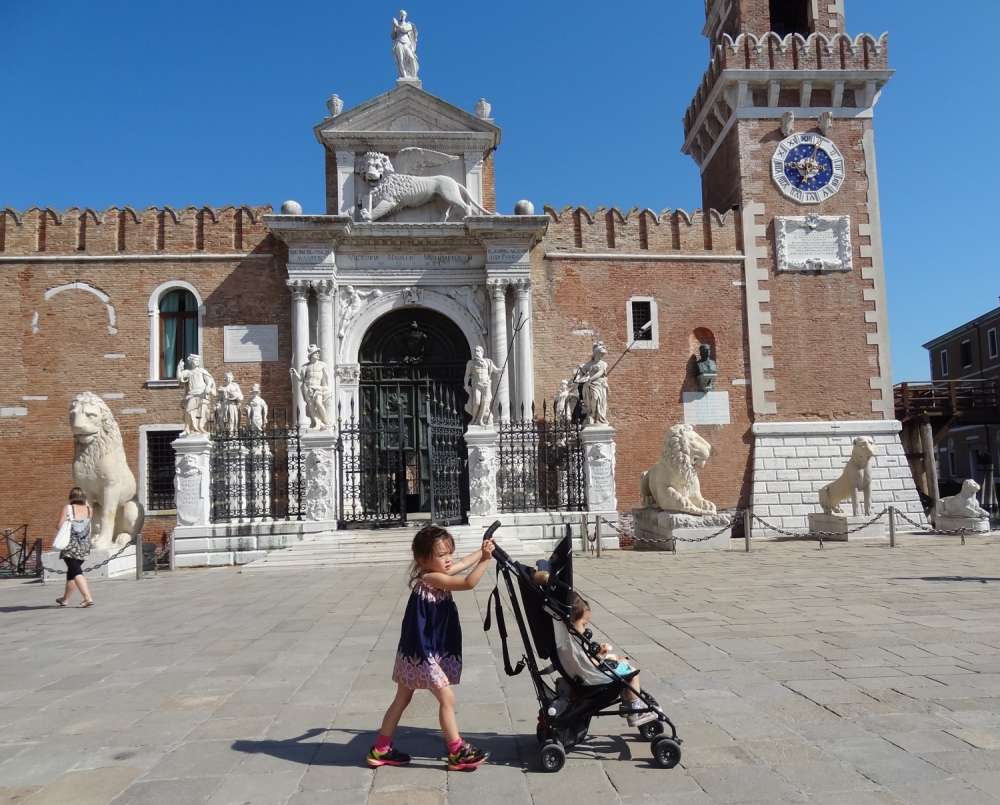 In summer it can be very hot. Special for younger kids
The tax introduction is the result of the decision of the Italian government and Venetian city. They permitted the local Italian authorities to stimulate tourism for the long term, which means the preservation of cultural heritage, the environment, and financing of public services.
Another result is.... 
...Due to the Venice Tourist Tax Hotels are Expensive
Didn't find the information? Search within Venice-Information.com:
Mar 30, 23 02:57 PM

Get your Information about Venice here and check this Review Apartment Venice. Write a Review Apartment Venice.
Top 3 Populair Activity to do in Venice

The tourist tax, which is not affecting the residents, will be levied on the first five nights in the city. The rates vary by season (low and high), by location (mainland, the islands, and the old town) and by type of accommodation.
Do you want to know my rates for hotels in Venice, B & B, camping sites and cottages? My fares on the Venice accommodation are inclusive this tax!
Children between 10 and 16 years pay half price. Children under 10 pay no tax at all in Venice. And travelers who stay in youth hostels and other facilities owned by the City of Venice, remain unaffected by the new city tax.
So what does this mean for your holiday in Venice? When you are staying in high season in a Venetian five star hotel, you will pay € 4.50 per person per night. In low season you will pay for the same hotel € 0.70 less. The taxes for the less luxurious stay is variable (see two paragraphs above), so this doesn't make a big difference in price.
As a visitor to Venice, you will not notice this extra tourist tax directly. The hotels and other accommodation included this tax already in their nightly rates. You can imagine; a stay of 3 nights will already cost you an extra of max. € 13,50. But this depends on your accommodation and the season. 

And you? Did you notice when you paid this higher tax? I hope the fee is for the right purpose and the right way to preserve Venice... That will be good for the residents of Venice. They are very proud of their city from the water! And we have to protect the city against more commercial initiatives.
You've read about the Venice newest tax. There is plenty to explore as you see. Discover Venice on my site and get more information about this beautiful Italian city.
Return from 'Venice Tourist Tax' to my page 'Facts about Venice' >
Continue reading:
Start looking for a cheap place to sleep in Venice