News about Venice Italy on this Page
With Best Tips & Videos about Venice


So you can enjoy the city even better!



Home >  Facts about Venice >  News about Venice Italy >
Special for you I collect news about Venice Italy. Because without the News about Venice, you have insufficient knowledge relating to this beautiful city. Every trip you make must be well prepared. It is my passion to tell you more about the background and all the facts and news about Venice. Knowing what the current water level is in Venice? How does the city deal with water?
Read all about the news. Get the facts you need to know:
---
There are many news facts that are happening in Venice. The local Venice government is discussing to put an entrance gate. So visitors have to pay an entrance fee. Venice is struggling to finance its beautiful city. Residents are afraid Venice will turn into a theme park. Venice has to continue its struggle against water. How will they finance this....?
Read, therefore, about the latest...

...News about Venice Italy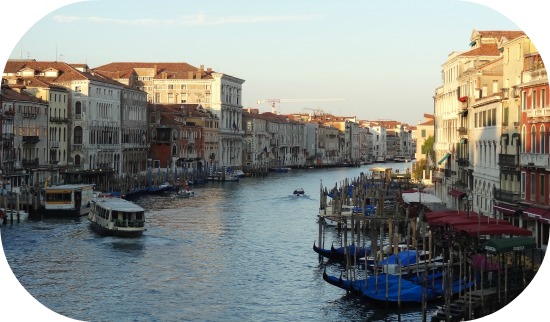 Didn't find the information? Search within Venice-Information.com:
Mar 30, 23 02:57 PM

Get your Information about Venice here and check this Review Apartment Venice. Write a Review Apartment Venice.
Top 3 Populair Activity to do in Venice

Want to know what the current water level in Venice is? How does the city deal with this? NaarVenetie.com is up to date. The latest news, the best tips, and the most beautiful videos about Venice. There is a lot to tell you about this beautiful city. And there is a lot of news. The best part is that you can share your story about Venice with me...
Since 2008 I collect Venice news. If it fits my subject, I will post it on my site. This is important because you need to know more about the facts and Venice tips! My website is your information about Venice.
I will tell you about the facts of Venice. And how often do you hear in the news about the high water in Venice? Is this still happening? I wonder if you can share photos with me here...
Like myself, I write my own opinion about the news article. And I express it as my own discretion. Please feel free to give your personal idea or experience in Venice. Contact me or use the Facebook box below.
* The Venice news is retrieved and displayed by a news site. Because of this, I have no influence on the display. Sometimes there is a news fact that is not relevant. However, there is 100% certainty that you will find the most recent news.
I wish you a happy holiday in Venice!

---
Please click on the links to explore my site more and get even more information about the different topics about Venice Italy. News about the city is the feed we need to prepare our self. 

From 'News about Venice Italy' to page 'Facts about Venice' >
Continue to Read:
Start looking for a cheap place to sleep in Venice