Home >  Venice Activities  >  Tours in Venice

Look, I like it so much because you automatically get some extra information about the city by getting tours in Venice, Italy. Often much better information than it is on the internet or your guide book. Not only do you go to the tourist spots, but you can go along routes where you would never have been otherwise.
Of course, the Doge's Palace or the Basilica can also be booked with a guide. Even then, a tour with a guide makes it a unique experience. And you wonder if these tours are in English. Of course, there is, but how about:
English local guides you can contact via the website www.toursbylocals.com. These English speaking guides are all local living in Venice for years or just residing outside the city. You know for sure you will get quality tours in Venice. They all preserve a lot of knowledge about art and culture.
They all give unique tours through different neighborhoods in Venice and Lido or to the islands of Burano - Murano. The tours in Venice often have groups of up to 8 people, and you can see this as a great private tour with your family/group through Venice. The hourly rate differences a lot. 
Then I often get the question...
…Tips to do with children in Venice?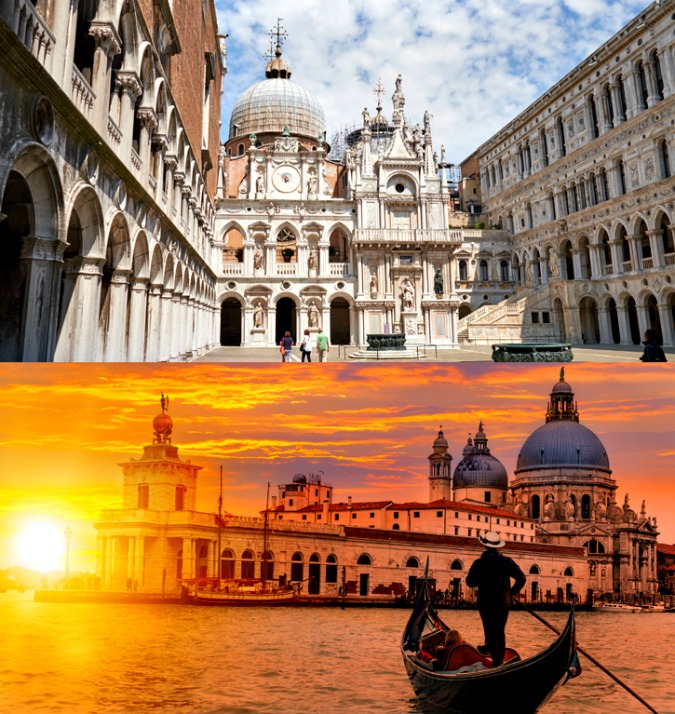 Then I always give a tip to do the "Secret Itineraries Tour" in the Doge's Palace. These are exclusieve tours in Venice that are not open to everyone. It will take you to the prison where Casanova used to be and also the torture chambers.
You can now pre-book such a tour of the Doge's Palace. The costs are approximately EUR 54 per person. This seems like a lot, but it is an exclusive guided tour, and you don't have to queue.
That is comfortable anyway because that line can sometimes be a hundred meters long. And on a hot day, that is almost impossible to bear. Buy your tickets for the Secret Doge's Palace Guided Tour >
Sep 16, 23 01:29 PM

Visit Harry-s Bar Venice: Bellinis, Hemingway, and Venetian Elegance: The Legend of Harry's Bar.



Didn't find the information? Search within Venice-Information.com:



What I also find unique is the island opposite the Doge's Palace in the lagoon. Here you can see the bell tower of the island of San Giorgio. You can visit this tower from EUR 3 -.
The buildings on the island of San Giorgio can be visited during the weekend with a guided tour. You will then see the "Fondazione Giorgio Cini" the culture retains its place for Venice. It costs approximately EUR 10 for the guided tour.
You will see some objects by the composer Vivaldi, other artists, and tour the maze garden. Examine if the unique tour of San Giorgio is for you. More details >
Which is also very useful...
…The Self Guided Venice Tour with Audio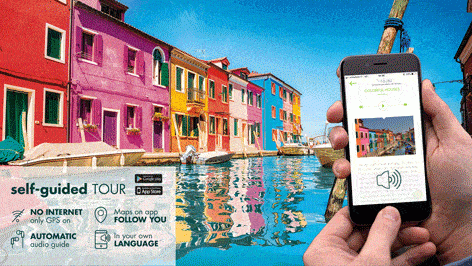 Enjoy a budget-friendly self-guided tour in the beautiful city of Venice, step by step, at your own pace.
With automatic audio via a mobile app, you can enjoy highlights in Venice. The description text and a picture of the monument will appear on your phone.
At your own pace during the day or at night. Without a fixed timetable or rush. Check if there is another Self-Guided Tour >
And then there is such a thing as...
…Free city tours in Venice
Free guided tours in Venice are organized by professional guides and tour leaders. Via Venicefreewalkingtour.com, you can see what the starting points are. They encourage sustainable tourism, support local businesses, local culture, and traditions. Each tour is fun and educational, the perfect introduction to Venice.

But how and why do they offer these free tours?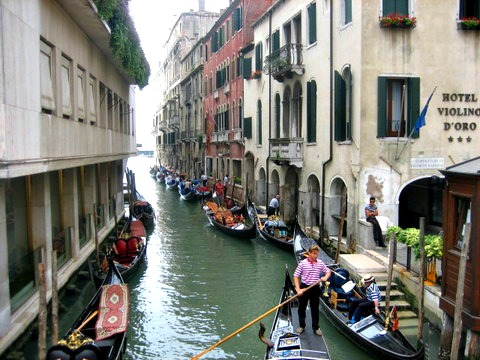 The Venice Free Walking Tours in Venice are conducted by professionals who love Venice. They want to give a warm welcome to anyone who decides to visit the city.
The guides are open and curious people who enjoy meeting new friends from all over the world. At the end of the Venice Tour, you can decide for yourself how much value you want to add to the tour. You don't have to, so you don't have to give anything, but a small compensation is always a good gesture.
Other Venice activities and guided tours in Venice

In addition to tickets to Venice's main tourist attractions, there are alternative guided tours to discover a city's lesser-known side. Excursions that last all day or half a day, suitable for a day trip to Venice or that last a whole weekend or even longer in Venice.
Guided tours in Venice, unusual itineraries, Excursions in English, and day trips: traveling in Venice has no limits. The whole city is an unparalleled masterpiece of perfection. Besides the guided tours and Venice excursions, you can book other activities with a guide via Venice-Information.com.
---
You have read about Tours in Venice. There are enough to explore, as you can see. Please click on the links to explore my site more.
Return from 'Tours in Venice' to my page 'Venice Activities'
Learn more about related subjects:
Start looking for a cheap place to sleep in Venice