Plan your visit to Treviso
Does the city of Treviso sound familiar? Some European low-budget carriers will arrive at Treviso Airport. Maybe that's why you know...
There is a big chance you have used this airport city as a hub for Venice.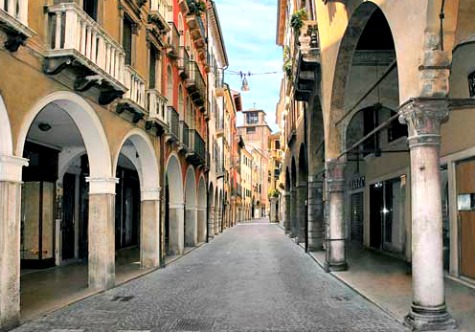 But it's a city you can efficiently use for sightseeing and shopping! Beautiful squares, palaces from the Renaissance, painted churches, and old waterways.
The town is not a second Venice. It doesn't have a Grand Canal or a St. Mark Square. The city doesn't have mass tourism and high food, shopping, and hotel rates. But these are the better things, right?
From the Airport 'Treviso-Sant 'Angelo (TSF)', most travelers go by bus, taxi, or train to Venice. Tourist ignores the hopeful promotional invitation around the airport to visit their city… Treviso is an enjoyable visit without the hassle and bustle of Venice.
Why a visit to Treviso?
Sep 16, 23 01:29 PM

Visit Harry-s Bar Venice: Bellinis, Hemingway, and Venetian Elegance: The Legend of Harry's Bar.



Didn't find the information? Search within Venice-Information.com:



Downtown Treviso is a tiny city with middle-aged walls, gates, and streets. These are impressive sights! But the city has more.
It is the home of the international fashion brand 'Benetton', 'Lotto Sports Italia' and cycle specialist 'Pinarello.' So famous because here is the origin of the Prosecco wine and the local desert 'Tiramisu.' 

It is cozy with different sights and favorable for a day out. It is a relaxed getaway for a day off when staying in Venice on a hot summer day.
The city is an excellent place with cafés and restaurants to taste and absorb the local dishes and Prosecco!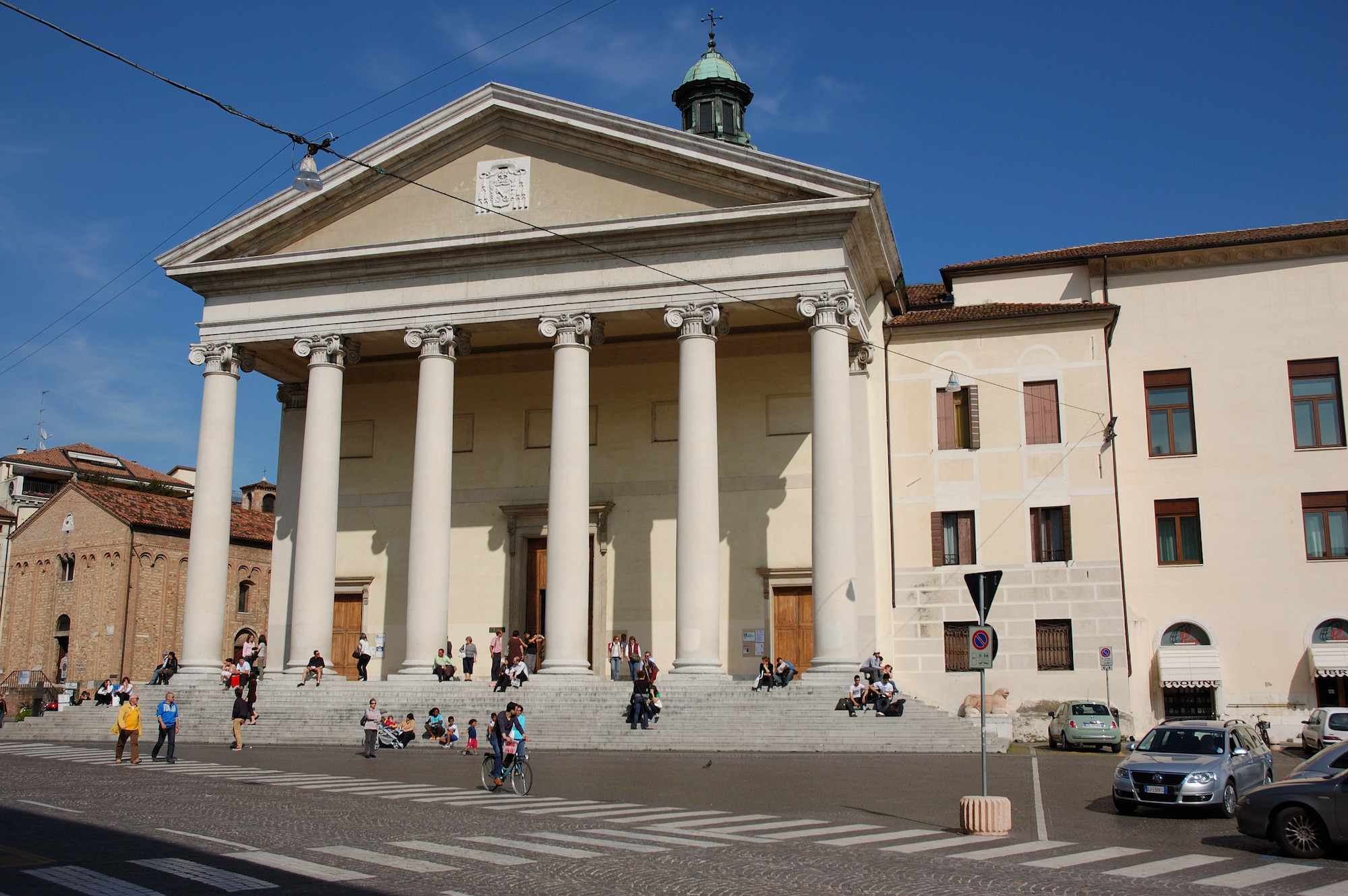 I know, the city cannot compete with Venice itself, but it is beautiful. It is the primary capital of the province, and it has around 80.000 inhabitants.
The most important museum in town is the 'Museo di Santa Caterina.' This former ministry building is now turned in to an art gallery and an archaeological collection.

Where to sleep?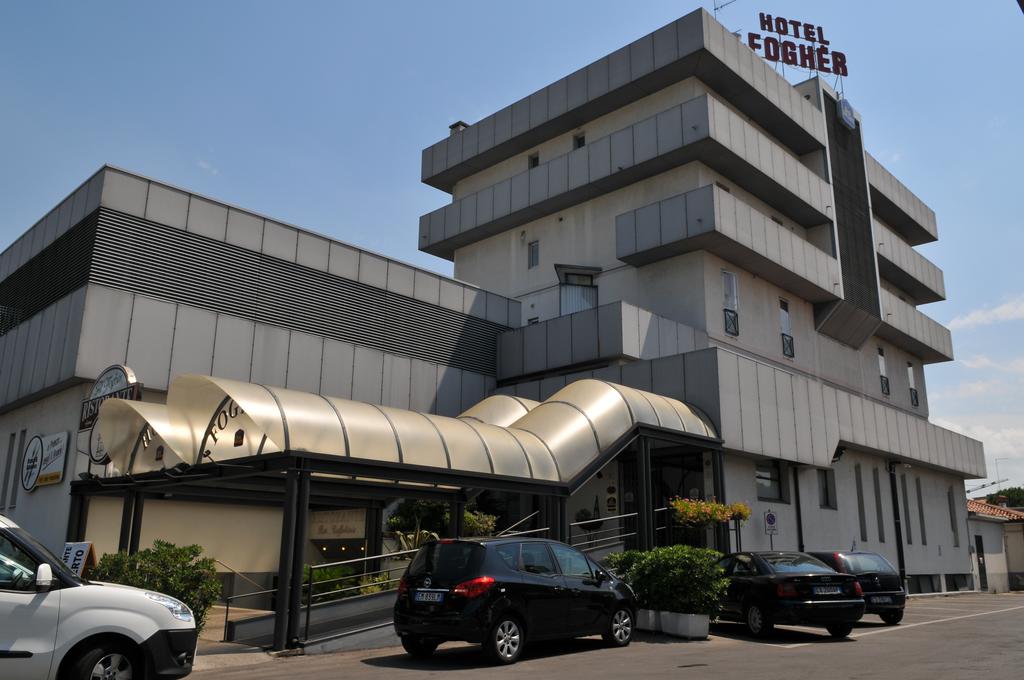 Hotel Al Fogher in Treviso ***
Locanda San Tomaso is a charming B&B in a 14th-century building in the old town. From € 90, - you have a lovely double room, including breakfast. And it's close to the train station. 
Hotel Al Fogher is a family-run hotel (Best Western) in a non-scenic but convenient location, a 15-minute walk from the historic center and five minutes from the airport by taxi. Book it for € 70, - including breakfast. 
Maison Matilda is a boutique hotel in an old palazzo near Piazza Duomo (Cathedral Square near the same name). From € 149, including breakfast.
Where to eat – Restaurants
Toni del Spin (Via Inferiore 7). Long-established trattoria in the old town, which specializes in local cuisine. Mains € 6, - t / m 14, -. 
Ristorante da Pino (Piazza dei Signori 23). This place is one of the city's three "da Pino" restaurants. Large, comfortable restaurant. Main courses € 8- t / m € 19, -; pizzas € 5, - t / m 9 -.

How to reach Treviso
The town center is 5-10 minutes from the train station. From Venice, there is a secure train connection. At least two times an hour, there is a train.
By bus from the airport, your transfer is the ACTT, bus line 6. This bus leaves before the airport and drives to the city's train station. Tickets cost about € 1, - if you buy them at the airport or when buying at the driver it will cost you € 2 -.
What is the number one thing I should know about the city Treviso in Italy, compared to Venice? 

The number one thing to know about Treviso compared to Venice is that Treviso is a smaller, less touristy, and more relaxed city than Venice. While Venice is world-famous for its canals, historical sites, and bustling tourist activity, Treviso offers a quieter and more local experience.
Treviso is located in the Veneto region, not far from Venice. It is known for its charming canals, historic architecture, and picturesque streets. However, it doesn't receive the same international tourism level as Venice. This can make Treviso an excellent choice for travelers looking to experience Italian culture and daily life without the crowds and congestion often found in Venice.
In Treviso, you can still enjoy lovely canals, medieval buildings, and delicious local cuisine, including the famous radicchio (a type of chicory) often associated with the region. The city has a more laid-back atmosphere, making it a pleasant place to stroll around, enjoy the local markets, and savor the regional wines.
In contrast, Venice is iconic for its intricate canal system, grand palaces, and world-renowned attractions like St. Mark's Square and the Rialto Bridge. However, tourists can be crowded, especially during peak seasons.
So, if you're looking for a more serene and off-the-beaten-path experience, Treviso could be a fantastic alternative to the bustling and heavily touristed Venice.
Have A Great Story About Shopping in Venice?
Have A Great Story About Shopping in Venice? Share it! Write about it here! Display your own story about your Shopping Experience. Writing skills? Your comment will appear on a new webpage. Make it as long as you want with photo's and your story.
Start looking for a cheap place to sleep in Venice

---
You have read about this nice shopping trip to a nearby city. There is plenty to explore. Find my site on Venice and get more information about this beautiful Italian city.
Return from 'Treviso' to page 'Venice Italy Shopping'
Continue Reading: