Bed and Breakfast Venice Italy 

The Comfort of a Bed and Breakfast in Venice
Your Hostess Provides Tips
You Enjoy a Tasty Breakfast Before you go to Explore
Meet the city like a local by choosing a Bed and Breakfast in Venice. Your host or hostess provides information on what to do in this beautiful city. The recommendations are better than most travel guides.
The B & B's are an affordable alternative to expensive hotels. You do not have room service, but you get a comfortable home. All comfort is sometimes better than a hotel. Therefore, let's continue to the...
...Top 5 Bed & Breakfast in Venice
No. 1: B&B Gli Angeli in the Castello district because it is near the Arsenale. A quiet place where each year the Biennale art exhibition is organized.
Also, hostess Sonia was kind to me… Breakfast and snacks you find in the refrigerator. From EUR 75, - per night, you have a lovely private spot.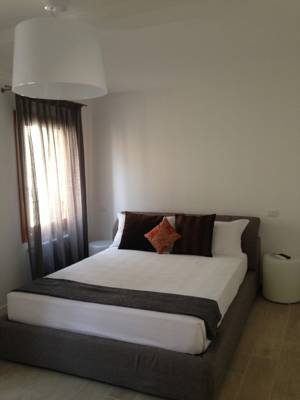 No. 2: Bed and breakfast Fortuny is elegant.
It is near the Grand Canal and just 100 meters from Teatro La Fenice.
The location is perfect in this district of San Marco. Two minutes walk from the vaporetto station 'Sant Angelo.'
Because of the location and host, Andrea, it should be in my top 5. From EUR 130 per night.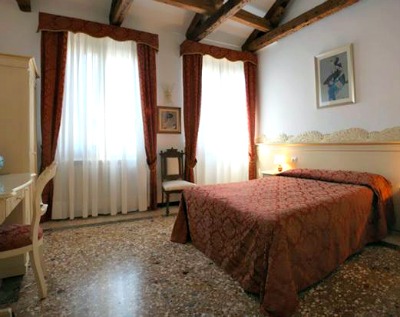 No. 3: B & B Aqua Venice in the Cannaregio district. I chose it because of the reasonable prices and the location, not in the middle of tourism and near the train station.
The spacious rooms make you feel good, and every morning you have breakfast for EUR 65, - per night.
No. 4: Bed & Breakfast La Villeggiatura looks like a hotel, guesthouse, or boutique. But you still get a B & B feeling like it should be. The hostess, Barbara, makes you feel at home there.
Large rooms, centrally located in the San Polo district. Italian breakfast! In the off-season, the room rates are EUR 100, - per night.
No. 5: Bed & Breakfast San Luca between the Rialto Bridge and St. Mark's Square. Hostess Manuela ensures a good reception service.
Classic clean rooms / apartment. Again it feels like a boutique. But in Venice, everything has a commercial tinge. From 100, - per night.
- Great top 5 of the best B&B in Venice, Italy -
But, do you have more detailed information about...
...Bed and Breakfast Accommodation in Italy
Sep 16, 23 01:29 PM

Visit Harry-s Bar Venice: Bellinis, Hemingway, and Venetian Elegance: The Legend of Harry's Bar.



Didn't find the information? Search within Venice-Information.com:



Usually, the owners of B & B in Venice don't have dinner with the guests. Although, with breakfast, sometimes they do so. However, the hostess/host will tell you all the tips you need to know.
My selected B & B in Venice are affordable and carefully chosen based on price and location. Be aware of booking early. The B & B's are quickly booked, with fewer rooms than hotels. Prices rise in the high season and at weekends.
The rates are primarily for a double room, and sometimes the minimum stay is two nights. In each Bed and Breakfast in Venice, you must communicate your estimated arrival time.
There are 172 B & B's in Venice, hidden in private homes and apartments - with marble floors, chandeliers, and traditional Venetian furnishings. Others are in simple houses with a private garden and a roof terrace. Tucked for tourists in typical streets.
Bed and Breakfast Venice Italy
Start looking for a cheap place to sleep in Venice

You've read about Bed & Breakfast in Venice. Read my site about Venice and get more information about this beautiful Italian city.
Return from 'Bed and Breakfast' to 'Cheap Venice Hotels'
Continue Reading: