A Hotel in the Center isn't Necessarily Expensive
It's just a matter of Reasonable search 

Find Quality Budget Hotels Venice over Here
Home >  Cheap Venice Hotels >  Budget Hotels Venice >
Yes, surely… Read here about quality budget hotels Venice, available hostels and the cheapest apartments!
A hotel outside Venice is often cheaper. But, does this affect the room rate when you compare it to the convenience of sleeping overnight in the historic center?
Find out why and how you can sleep cheap in the city of Venice. Because we all...
...Want to Stay Cheaper in Venice...

A hotel in the center isn't necessarily expensive. It's just a matter of reasonable search. Did you think about a hostel? You don't care to share a room or a bathroom with other guests? A hostel is not fancy, but the goal is to save money. Ssssssst…. The jet is paying for fancy and expensive hotels, while you see the same sights...
You'll usually find a cheap room in a hostel in Venice from EUR 14,- per night. Via Hostelworld you can directly see the available rooms and the cheap offers. Compare and experience your stay which you will never forget.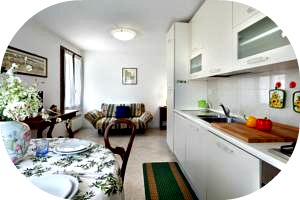 Grimaldi Apartments s an exciting alternative. This company offers from EUR 70, - per night a wholly serviced apartment.
On the most exclusive places in Venice, including the Piazza San Marco and the Rialto Bridge. Bookings you can make with a minimum of 3 nights. Also an ideal stay for families.
Please note! To obtain an apartment, you have to book early in advance. I didn't manage it for myself yet to book a night. I want to write more about Grimaldi Apartments because I hear good things about it. So please check it out!!! And let me know…
But, you are also wondering, are there any...
...Budget Hotels Venice just Outside the City?
Yes, there is! 
Novotel Venezia Mestre Castellana is such a hotel near Venice center. The hotel has four stars, so it can indeed not be called uncomfortable.
The hotel has a lot of facilities like an outdoor swimming pool. The hotel is 4.3 miles (7km) from Venice and 6.2 miles (10km) from the airport (Marco Polo).

Shuttle buses are going to Venice and the airport. To explore Italy, you can rent a car at the front desk. One night in this beautiful hotel starts around EUR 70, -.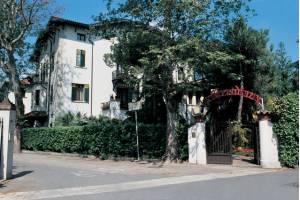 An even cheaper alternative is Hotel La Meridiana. One of my favorite budget hotels Venice. This hotel has four stars on the island of Lido. Only 15 minutes by boat to the historical center of Venice.
You can arrive in your car on the Ferry-Boat directly at the Hotel. The cost? For only EUR 40, - you can book a night. The reception is open 24 hours a day. Please note! To obtain a hotel room book in advanced.
Budget accommodation is one thing, but how to... 
Have a budget life in Venice Italy?
Didn't find the information? Search within Venice-Information.com
Jul 03, 22 09:57 AM

How to get from Airport to Venice? Cheapest way? Best Transfers Options & Quickest Water, Bus, Taxi Service.
Top 3 Populair Activity to do in Venice

Buy your bottle of water or soda not directly near the main attractions in Venice, including the Rialto Bridge and St. Mark's Square. Sometimes it saves 1 EURO if you have bought it a couple of streets away.
Another budget tip in Venice is to choose the right restaurants. Sure you can pay for quality (see my tips' Venice Restaurants), but around the highlights in Venice, you have many tourist menus as everyday pizzas and more. Not always quality for an expensive pizza. 

Budget life in Venice? Take care where you will have a drink. Is it on the promenade from St. Mark's Square to the area of Venice Biennale? You pay to much for a cup of coffee or something else. So watch your wallet.
You've read about Budget hotels. There is enough to explore as you see. Discover Venice on my site and get more information about this beautiful Italian city.
Return from 'Budget Hotels Venice' to 'Cheap Venice Hotels'
Continue reading: