Venice Tourism Information and practical facts

I help you and have the answers for you
Home >  Venice Tips >  Venice Tourism Information >
Important Venice tourism information! Do you know why people get stressed on their Venice holiday? They don't prepare enough. Especially for Venice you need to know what to expect.  With my information and this site I try to give you a simple view about what to know. And... Why not start with your daily expenses during your Venice stay!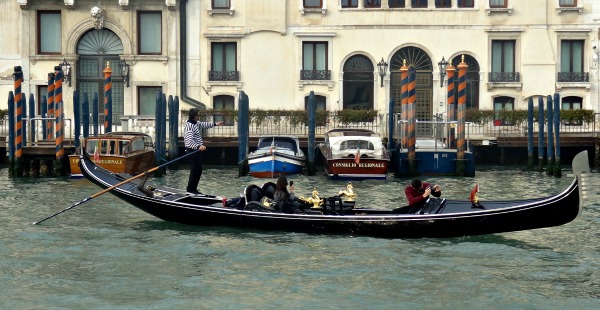 It's all about the money...

Sandwiches: from € 3,00 for a 'Panino'
Wine: from € 2,50 for a glass of white wine at the bar
Church: € 2,80 to 3,80 for access to one of the great churches.
Coffee: € 2,00 for an espresso.
Water taxi: € 22,00 for a ride of 10 minutes. From piazza San Marco to Piazzale Roma prices are between € 80,00 - € 100,00
I need information when I... 
...Arrive in Venice Italy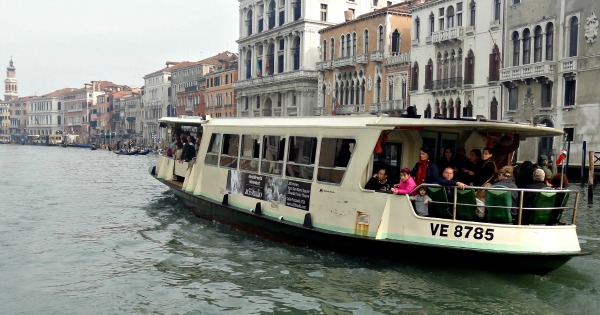 The vaporetto boat; is a great transport system which brings you down and up the the grand canal. Every 200 to 500 meters it has a stop near your Venice destination. Line 1 has the most stops. There are several day cards which are called the 'TravelCard'. You can get them with a discount. 
€ 20,00 - 24-HOUR TRAVELCARD
€ 30,00 - 48-HOUR TRAVELCARD
€ 40,00 - 72-HOUR TRAVELCARD
€ 60,00 - 7 DAYS TRAVELCARD
A total of 20 lines reaching all major points and connecting the lagoon islands. A single ticket costs € 7,50: This service is certainly not cheap, but in advance you can purchase the tickets here.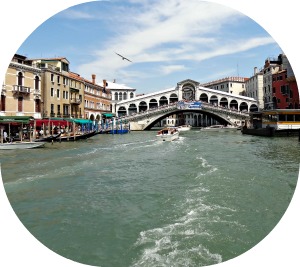 Airplane: The International Airport of Venice Marco Polo is situated in Tessera. A place near Venice Italy.
There are boat services from here to San Marco square, Murano and Lido. Treviso airport is a smaller airport. An airport 32 km from the Venice historical center. Read about Venice airports >
Public transport buses are departing every half hour from the airport Marco Polo to Piazzale Roma (bus express service no. 35 about € 6,00 and bus service no. 5 approximately € 1 plus additional charges for baggage). This is the same for Treviso airport. Read about "From Airport to Venice…"
Shuttle service: ATVO shuttle buses run both to and from Marco Polo Airport (€ 15, - for a return ticket  € 8, - single) and Treviso Airport (€ 22, - for a return ticket € 12 , - only) . 

Car: Anyone traveling by car to Venice is passing the bridge 'Della Liberta'. The bridge is connecting Venice to the mainland. The nearest car parks are around the Piazzale Roma. Garage San Marco is the most expensive. It now costs about € 35.00 for 24 hours. You must leave your car key only at this garage. Read my page about Parking in Venice >
...Thinking about the best Venice tourism information,, the most practical transport inside Venice are the water buses (vaporetto).
Other important Venice Tourism Information!
Didn't find the information? Search within Venice-Information.com
Jul 03, 22 09:57 AM

How to get from Airport to Venice? Cheapest way? Best Transfers Options & Quickest Water, Bus, Taxi Service.
Top 3 Populair Activity to do in Venice

Money: Banks are open Monday to Friday from 8.30 to 13.30 and 14.30 to 15.30. There are plenty of ATMs and easy to find. The major credit cards are accepted almost everywhere.
High Water in Venice: In the winter the 'acqua alta' is part of an everyday life. If a flood threatens, the city sirens will let you know. The flood is usually gone after a few hours. On some vaporetto stations you can find a map which is showing the route of wooden platforms. The route of wooden platforms will keep your feet dry.
Azienda DI Promozione Turistica (APT): The central starting point of tourist is the Venice Pavilion. It is close to the vaporetto station 'Vallaresso. It is both an information center, bookstore and ticket office. 
The other 'Informazioni uffici' are located in Piazzale Roma, the station and the airport. In high season you can also go to the Lido (Viale Santa Maria Elisabetta, 6 a). At the railway station and the parking area Tronchetto you can purchase tickets. Ferries tickets and buses, for theater and other events. More information: www.hellovenezia.it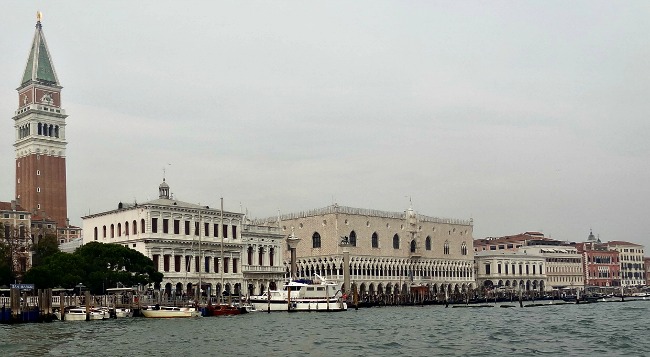 The Public Holidays in Venice Italy

Always handy to know! You should take notice of the public holidays in Venice. The vaporetto service has a different schedule, and some shops are closed. But, mostly the museums are all open.
January 1 : New Year's Day
January 6 : Festival Epifania
April : Easter Monday
April 25 : Liberty day and Saint Mark Day
May 1 : Labor Day
June 2 : Republic Day
August 15 : Assumption of the Virgin Mary ( Ferragosto )
November 1 : All Saints day
December 8 : Immaculate Conception of the Blessed Virgin Mary
December 25 and 26 : Christmas and St. Stephen's Day
---
We have shown you our best Venice tourism information. There is plenty to tell, as you will read. Please click on the links to explore our site more and get even more information about the different topics.

Home >  Venice Tips >  Venice Tourism Information >
Continue Reading: