Top 5 Venice Italy Tourism
Top 5 Venice Italy tourism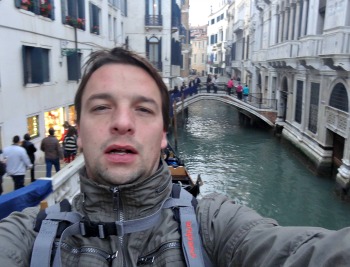 This is my Top 5 Venice Italy tourism page. Venice is busy. Crowded with tourists and day trippers. Especially in July and August. 
Therefore, I made a Top 5 tourism tips to make your stay practical, comfortable and fun.
No. 1: Doing practical transportation in Venice
In Venice all transport is by boat. The endpoint for the cars and the buses is Piazzale Roma. From here you step on the vaporetto boat going on the Grand Canal towards the St. Mark's Square.
This will be your first tour on the water in Venice Italy. You can use the vaporetto tickets (€ 9,50) for 75 minutes. You can purchase the tickets in the machine at the vaporetto stops. The 75 minutes are enough to arrive at your place of destination. For tourists they have a Tourist Travel Card.
The Travel Card is a multi-day card for transportation by buses and the vaporetto boat. It does not apply to the Alilaguna lines and buses from Marco Polo Airport. The Travel Card is valid in Mestre (including the tram) and on Lido.
It is better to buy the Travel Card after you've checked into your hotel. This is because you will have at that time quite a sense of how big Venice is and what the best way is to move yourself.
You will not have to do everything by boat. Mainly you will walk! And that's fine, because you will feel and see the city, you go get lost and that's the most fun. Wandering through the streets and the squares. And that's why I let you read my Top 5 Venice Italy Tourism!
No. 2: From the Airport to Venice
Have you finally bought the tickets to Venice, but how do you get from the airport in Venice? Most visitors arrive at Marco Polo Airport. The airport which is located near Venice, about 9 kilometers by road. Transport to the city is endless. So, no worry!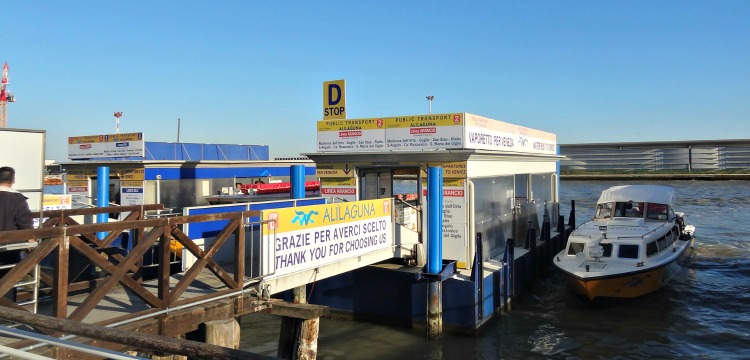 The Alilaguna boat goes straight across the water to Venice and it stops in the most convenient locations, including Lido. A taxi boat (6 people) is the most expensive option, but the fastest and most comfortable way to get over the water in Venice.
Tip: There is a taxi spot where you can wait for other tourists who want to share a taxi boat. Another way to get from the airport in Venice is on the road with the Aerobus No. 5 (shuttle service) of the company ACTV. The other bus service is organized by ATVO.
When you will arrive at "Treviso Airport", then the journey to Venice is longer. But transport to Venice is also comfortably arranged. The efficient way is the ATVO shuttle bus to VENEZIA. Buses depart until 22:25 pm towards VENEZIA. It is by bus approximately one-hour drive to Venice.

No. 3: Sleeping in Venice, Mestre or Lido
Venice crowded and expensive? Do you want to sleep in Mestre or Lido, where it is slightly cheaper? It's just not the same as Venice. 
Are the night rates in Venice an issue? There are plenty of alternatives in B&Bs and cheap accommodations. And in Venice there are places where you can find charming hotels. Moreover, did you think about the transport costs if you have a hotel outside Venice Italy? This is why it is No. 3 of my Top 5 Venice Italy tourism…
It's good to immerse yourself in the atmosphere of Venice. After 21:00 it is quieter in the city and the view is stunning. The same is true in the morning. Until 10:00 it is wonderful to be in the city. You will experience the city will come alive.
Ready to experience the top 5 Venice Italy tourism tips: Awake at sunrise, go outside and take beautiful pictures. Or take a fresh cappuccino in a shop that is already open. You must realize; Venice has no car traffic and no cyclists. So those sounds you do not hear. It is therefore friendlier than you think.
Are there any advantages to sleep outside Venice? Yes! Hotels in Lido are relatively cheaper and on the island you can use the long stretches of the beach (7 km long / 11 miles). Lido has roads and pavements. Everything is more spacious than Venice. With many vaporetto boats to Venice, there are plenty of connections to the city. It takes 15 minutes by boat to St. Mark's Square.
The city of Mestre has charming streets and squares. But the urban feeling is strongly present. Honking traffic, crowds and industry makes it less attractive. But all's fine if you have found a place to sleep near the train station of Mestre. For example, it allows you to quickly and easily reach Venice by train in 10 minutes. If your hotel is not within walking distance of the train station you will use a local bus, tram or a hotel shuttle bus to Venice.
No. 4: Best Highlight in the Top 5 Venice Italy tourism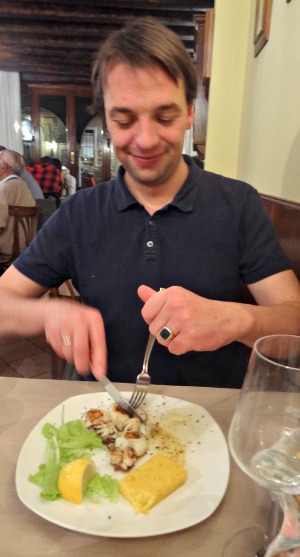 Try to pick a good restaurant around noon for your dinner in the evening. Make a reservation.
If you do not choose in advance, you usually take an easy restaurant which is aiming on tourist. They have not always the best quality / price served food. Or you'll be sorry to end the day with a piece of dry pizza and walk past the Venetian cuisine.
Therefore, look for the restaurants which I suggest. You will be sure to get good local cuisine for a good price (and where not only tourists sit and therefore local Venetians),,, the real taste of Italy! Good food in this Italian city is therefore in my Top 5 Venice Italy tourism tips!
No. 5: Three-day trip to Venice
One of my favorite highlight for my Top 5 Venice Italy Tourism!
Day 1: Use the vaporetto for a cruise on the Grand Canal. It is not romantic and luxurious, but it gives a good introduction to Venice. First go to St. Mark's Square to visit the Basilica and the Ducal Palace.
Obviously, you look here at the Bridge of Sighs and you can enjoy the view over the lagoon. Is there still time? Visit to see the island and tower in front of the Doge's Palace "San Giorgio Maggiore". To finish the day, you walk through the narrow streets and over the bridges and eat at a restaurant like a Venetian.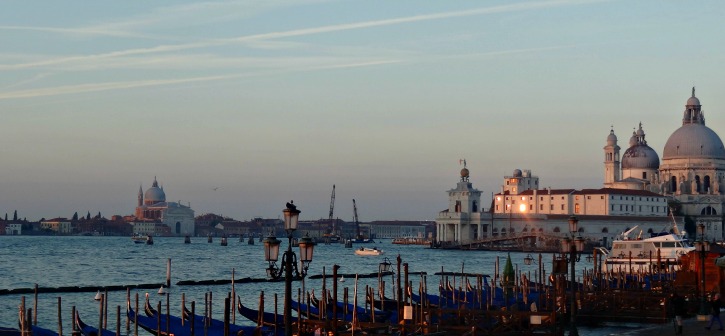 Day 2: Go from early in the morning to visit the island of Murano. Here, eat lunch and then by boat to Burano and Torcello to the remote where an ancient basilica stands with beautiful mosaic! Late in the afternoon, rest your back to Venice and go again to take a delicious taste of Venice cuisine...
Day 3: Go out in the morning to the Rialto market and the fish market. Eat cicchetti food in All'Arco. This is a bar / bistro where you often have to stand to eat, but where they make the most delicious fresh and small dishes (kind of tapas).
You eat it with a spritz or white wine in your hand. Many local Venetians come here too. Then visit Accademia Gallery with beautiful paintings.
At the end of the day you may go back to the airport. But this is done with a sense of satisfaction. You experienced the top 5 Venice Italy Tourism Tips... 
Other things you should not do: Don't stay to long around Piazza San Marco. Around the St Mark's Square and near the Rialto bridge, everything is more expensive. So make sure you do not sit down right here for some food or to buy something, but walk a few streets further.
---
Start looking for a cheap place to sleep in Venice

You have read about how I experienced the Top 5 Venice Italy tourism. There is enough to explore, as you can see. Please click on the links to explore my site more...
Home >  Venice Tips >  Top 5 Venice Italy Tourism >
Continue Reading: