Why the Opera in Venice Italy is so popular?
Please attend an opera in Venice at the 'Teatro la Fenice.' Opera belongs to the culture and charm of the city, and it is a fantastic experience. 
I am a big fan of the Teatro La Fenice. It is such a fantastic building for opera, ballet, and concerts. When you enter, you will notice the inside architecture, which is superb… 
Get your exclusive tickets with an audio guide!
Please, check the tourist offices or visit the 'I Musici Veneziani: Baroque and Opera Concert.' 
Be transported back to the 18th-century Golden Age of Venice as the cast performs for you in intricately detailed period costumes.
Or book a ticket in La Fenice to have an audio tour and reserve your date on the booking screen on the left. Then, as soon as you are in, you will know...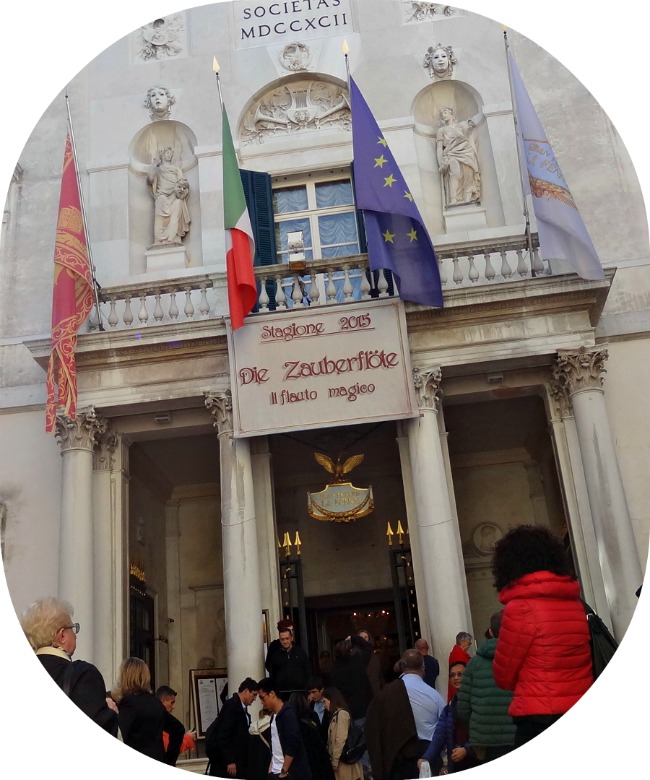 Line-up before it starts in Teatro la Fenice
Because La Fenice is popular, there are often long queues. With a 'skip the line' ticket, you can walk straight on. That saves time again;) Click here for an audio tour and skips the line.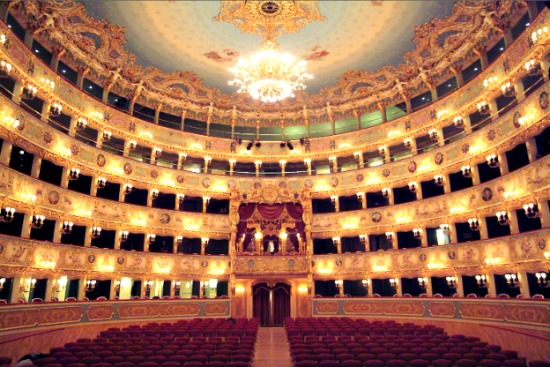 Teatro La Fenice is the best concert hall
This building has its drama show and screenplay... Unfortunately, Teatro La Fenice burned down in 1996. But, look at it now… They rebuilt it entirely in the old baroque style. The stage and the seating, balconies, and fantastic architecture make it an unwise experience to visit this theater.
A top attraction! And when you say Venice, then you say opera. Venice is known as the opera center of Europe. Major international opera is still playing here.
La Fenice is considered one of the world's most vibrant musical temples. As a result, many premiers have taken place.
The opera season in Venice runs from January to July and again from September to October. You have to book early because the tickets for the opera in Venice are selling out quickly. If you dislike opera (and many of you will), you probably think...
Please do not have an opera in Venice!
Next to the opera scene, there are also classical concerts and other musical art shows, such as piano concerts! Teatro La Fenice is also used for weddings, primarily by rich & famous people ;)… And, of course, the Teatro is a ballroom during the Venetian Carnival. Take a Glance at www.teatrolafenice.it.
There are also other places where you can see concerts and small operas in Venice. For example, in small churches or big baroque palazzos like 'Scuola Grande Dei Carmini.'
Or what do you think about:
The Doge's Palace is an exceptional place for a concert. Nowadays, there are also small room concerts in the prison area. Do you like this? Me, I have never been able to do that. So book your concert ticket for Collegium Ducale Orchestra for EUR 25.
To visit La Venice, you need some...
Practical information La Fenice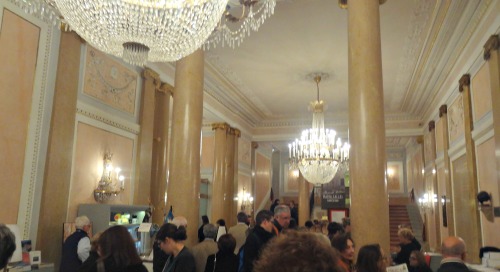 Inside at the ticket counter... and there we go!
You can find La Fenice Theater on Campo San Fantin. It is a short walk from the San Marco Square. Or easier, get off at the vaporetto stop 'Santa Maria del Giglio.'
Opera tickets are from EUR 40, -. A tour of the building you can book during the day from 9:30 to 18:00. A tour costs approximately EUR 9, - and takes about 40 minutes.

Violin lovers have a subtle meaning to stay in Venice because...

There are Antonio Vivaldi Concerts in Venice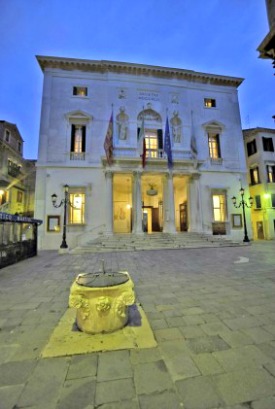 What about Vivaldi concerts? The famous artist was born here in Venice...
A Concert of Vivaldi's 'Four Seasons' can be experienced several times a year. You can hardly walk through Venice and see a flyer for a concert with Vivaldi music. Venice Italy exudes the atmosphere of the classical music. This vibe is what you feel, and Venice is about.

Vivaldi (1678-1741) has visited all of Europe in his 30 years, but he was born in Venice. In different churches and palazzi in Venice, you can see Vivaldi concerts and sometimes with instruments from the 18th century. Vivaldi gave a strong appeal to music lovers from Europe.

Concerts in Venice are in unique places. Concerts with Vivaldi! You can buy these tickets here >. You can buy tickets for concerts at the tourist information centers on, for example, Piazza San Marco. Most hotel receptions sell the tickets as well.
You have read about Opera. There is enough to discover as you read. Discover my site about Venice and get more information about this beautiful Italian city.
Home >  Top 15 Venice Italy Attractions >  Opera in Venice
Continue reading:
Start looking for a cheap place to sleep in Venice