Find Last Minute Deals with Venice as Main Attraction



Tomorrow the 'Deal' may be gone!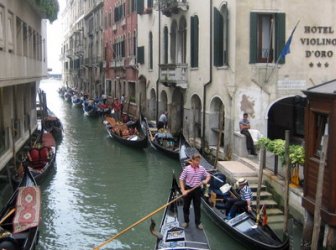 Are you looking for last minute deals in Venice? I have some excellent deals for your trip to the city of water!
And what could be more fun to book a city trip or a weekend trip to Venice? Travel agents have to fill their hotel rooms and airplane seats. And this is a chance to get last-minute deals. 
At least, this used to be the case. But, then, travel providers try to tempt you to book early with discounts. And for the last minute, they work the same price strategy. But, due to the separate internet booking agencies, this market is confusing. z
The continued existence of a real 'Last minute deal to Venice' is, therefore, more difficult to find. Last Minute Hotels & Attractions in Venice.
Venice perfectly combines Paris (romance) and Rome (culture). Yet many people are still put off by the fact that many tourists come here. Shame! During a last-minute Venice, get to know a beautiful city full of bridges & canals, singing gondoliers, narrow alleys, romantic squares, and beautiful palaces. The city is one big open-air museum!
Sep 16, 23 01:29 PM

Visit Harry-s Bar Venice: Bellinis, Hemingway, and Venetian Elegance: The Legend of Harry's Bar.



Didn't find the information? Search within Venice-Information.com:



Oké, let's show me the...

...Available Last Minute Offer(s)
How can I get cheap last minute deals for Venice? Find a plane ticket that suits your plans, add a hotel, and watch your discount increase. How easy do you want it to be? Then, with the last minute to Venice, you save a lot on your next destination in Europe.

How far in advance should I book my last-minute deal to Venice? The sooner, the better. Airlines usually release flights a maximum of one year in advance, which is also the chance to score the lowest prices. Did your boss tell you to take your vacation days before the end of the year? Do not worry. At Venice-Information.com, you'll find many great deals that will get you on the trip of your dreams at a low price. Check these last minute flights to Venice >
What do you have to do during a last minute holiday in Venice? Imagine you snuggle up against your partner in a small boat through the canals of Venice, and the gondolier is humming a classic tune. That's what we call romance. Meanwhile, you sail under many bridges and see the richly decorated palaces shine. The Last Minute Venice is complete if a bottle of wine appears to drink. Mama mia che romantico! Book a last minute gondola tour with a serenade >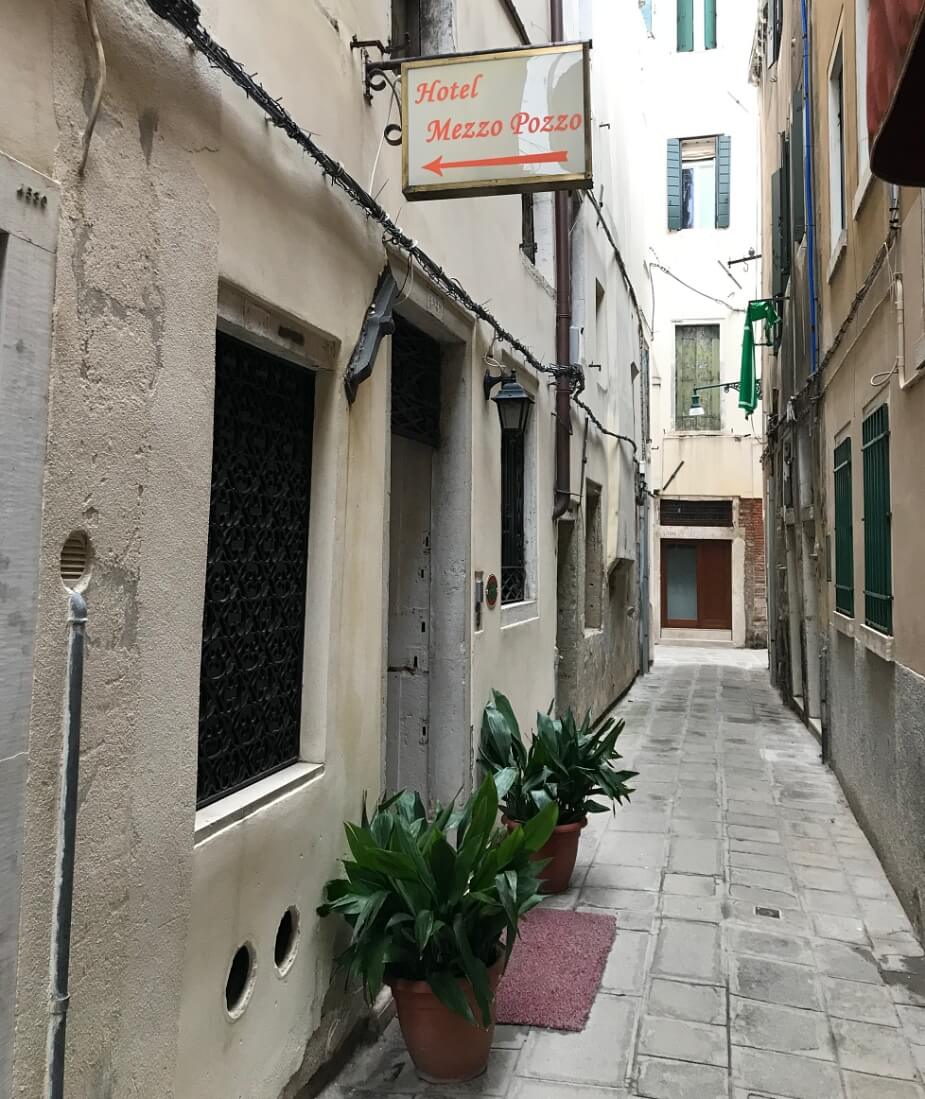 Book your Last Minute Hotel Deal: Mezzo Pozzo
Gondola through Venice: When we talk about a city where it's all about water, bridges, and gondolas, you probably know that we mean Venice. The Italian town is on the bucket list of many because of the possibility of taking a gondola ride.
Cuddle up to your partner while the gondolier sings an atmospheric tune; it doesn't get more romantic. And meanwhile, the most impressive palaces and richly decorated buildings pass you by. Did your money go to the flight during the Last Minute Venice? Then opt for a boat trip with the vaporetto (water bus). It may be less romantic, but it is a lot cheaper! Book your vaporetto tickets >
Sightseeing with (hopefully) dry feet: With a Last Minute deal in Venice, you can hop off the gondola (or vaporetto) at St. Mark's Square and continue sightseeing with dry feet. At least, if the square is not underwater, of course. That still happens sometimes. As soon as the square is 'dry,' you can walk straight into the Doge's Palace. The palace is considered a masterpiece of Venetian Gothic. Next to it is the San Marco basilica, with its many domes, arches, and Gothic decorations. This eye-catcher also deserves a closer inspection during your last-minute deal. Will you ensure you're back outside as soon as the water rises? Otherwise, it will still get wet feet.
Last-minute city trip to Venice: 5 reasons to go now. Venice is an excellent destination for a city break. These are the five reasons to choose last minute deals to Venice:
You will find beautiful monuments everywhere in the city. Whether you walk on St. Mark's Square or look up one of the quieter alleys, for example, don't miss the Rialto Bridge and the Doge's Palace.
You eat very well in Venice. Be sure to try the local delicacy Cicchetti, which you can taste in various bars together with a glass of wine. Good places to eat cicchetti are Cantine del Vino già Schiavi and Osteria Al Squero.
If you want to relax in Venice, there are plenty of options. For example, travel by boat to Lido di Venezia, where there is a lovely sandy beach.
You can take many friendly trips in the Venice area. Visit one of the other islands in the lagoon, such as Murano or Sant'Erasmo, or enjoy a trip to the nearby city of Padua.
You travel very quickly to Venice. The city has its international airport nearby, and it is easy to reach by train. So well organized that you enjoy the last minute deal to Venice for an extra long time.
Important notice for Last Minute Deals: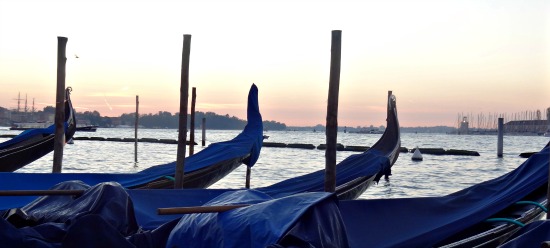 To take benefit of the last minute deals, you have to be flexible on the days of departure and arrival. It's better to book last minute during lunchtime and on weekdays.
These moments of the day are the best to have the cheapest last minutes.
Travel providers know very well that at the weekend and in the evening, you have the most time to book at the last minute.
Therefore, some travel providers increase their rates on the weekends.
I don't have to convince you anymore. If so, I'll tell you one more time...
...Why Book Last Minutes Deals with the city of Venice in your mind
The Veneto region with the city of Venice on the coast is a romantic last minute that you have to book quickly. Because of the excellent wine region and Lake Garda nearby, it is a popular holiday destination.

Is this Venice for you? Shiny Venetian masks, authentic gondolas, and fairytale buildings. For centuries the city of Venice has survived all kinds of critics. But, in the past 2000 years, it has become a beautiful city. Full of history and ideal for a cheap city trip.
Is there a last-minute deal to Venice for you? You can also put together your last minute yourself. For example, I book my hotel via Booking.com. You get clear all arrangements for a late hotel booking in Venice. Of course, you are more expensive compared to the package deals through travel agencies. But it is pretty good for Last Minute Deals.
Start looking for a cheap place to sleep in Venice

I gave you some highlights about Last minutes to Venice. I have some suggestions, as you will read. Please click on the links to explore my site more and get more information about the different topics. 
Go from 'Last Minute Deals' to 'Venice Holidays`
Continue to read