Home >  Venice Holidays >  Last Minutes Deals >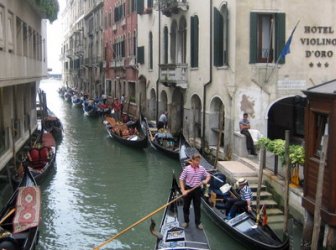 Are you looking for last minute deals to Venice? I have some excellent deals here to have your trip to the city of water!
And what could be more fun to book a city trip or a weekend trip to Venice? Travel agents have to fill their hotel rooms and airplane seats. And this is a chance to get last minute deals.
Didn't find the information? Search within Venice-Information.com
Nov 28, 22 02:29 PM

Enjoy full-service and well-detailed Coach Holidays to Venice. Comfortable and Everything is Arranged With the Best Guides Available.
Top 3 Populair Activity to do in Venice

At least this used to be the case. Travel providers try to tempt you to book early with discounts.
And for last minutes they work the same price strategy. But, due to the separate internet booking agencies, this market is confusing.
The continued existence of a real 'Last minute deal to Venice' is, therefore, more difficult to find.
Oké let's show me the...

...Available Last Minute Offer(s)
I found great last minute holidays. But, hurry up! Tomorrow the 'Deal' may be gone! Please pick which is convenient and suits your needs. 
This is the Last Minute Deal which is available >>

Read below for more details...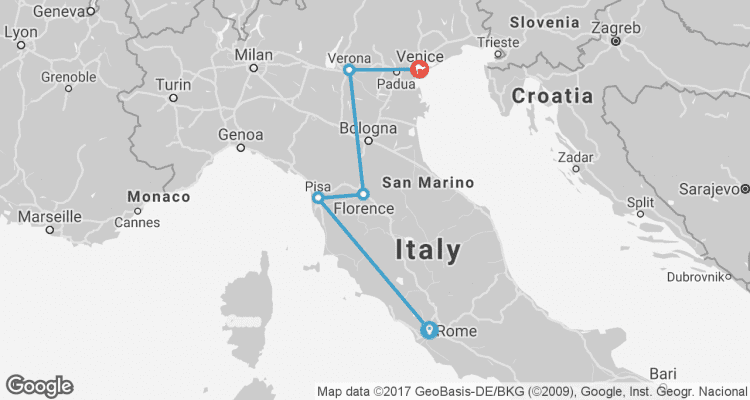 Book this LAST MINUTE DEAL Rome, Florence, Venice >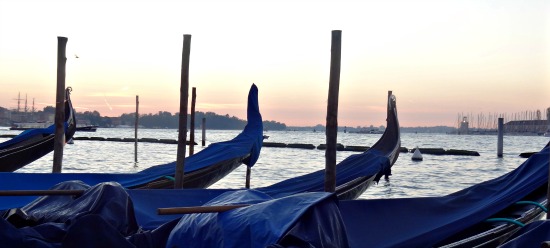 Important notice for Last Minute Deals:
For taking the benefits of last minutes, you have to be flexible in the days of departure and arrival. It's better to book last minutes during lunchtime and on weekdays. These moments of the days are the best to have the cheapest last minutes.
Travel providers know very well that at the weekend and in the evening you have the most time to book the last minute. Some travel providers increase their rates on the weekends. Click here for more info.
I don't have to convince you anymore, right? If so I tell you one more time...
...Why Book Last Minutes Deals with the city of Venice in your mind
A last minute in the Veneto region is my favorite. The Veneto region with the city of Venice on the coast is a romantic last minute that you have to book quickly. Because of the excellent wine region and Lake Garda nearby it is a popular holiday destination.

Shiny Venetian masks, authentic gondolas, and fairytale buildings. For centuries the city of Venice has survived all kind of critics. In the past 2000 years, it has changed into a beautiful city. Full of history and ideal for a cheap city trip. Book your Last Minute to Venice now. 
Is there a last-minute deal to Venice for you? You can also put together your last minute yourself. I book my hotel via Booking.com. You get clear all deals for a late hotel booking in Venice. If you compare this with the package deals through the travel agencies, you are more expensive. But it is pretty good for Last Minute Deals.
Start looking for a cheap place to sleep in Venice

I gave you some highlights about Last minutes to Venice. I have some suggestions, as you will read. Please click on the links to explore my site more and get more information about the different topics. 
Go from 'Last Minute Deals' to 'Venice Holidays`
Continue to read