THE BEST TRAVEL TO VENICE ITALY


Affordable Deals on 

Tours in Venice


Enjoy a Cruise or other Discounts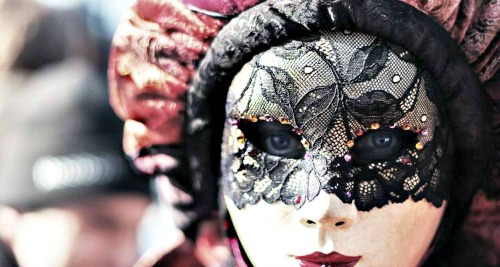 I will show you the best travel to Venice, Italy, and tours. So take a seat, and relax. This article is about your romantic journey to the city of love.
Read about some easy and affordable deals you can book when you travel to Italy. First, check the best Hotels, and go through Italy with a special discounted train ticket. 
...Travel to Venice with the Train
Sep 16, 23 01:29 PM

Visit Harry-s Bar Venice: Bellinis, Hemingway, and Venetian Elegance: The Legend of Harry's Bar.



Didn't find the information? Search within Venice-Information.com:



Take a train and be very environmentally. Begin your train journey in any European city and travel to Venice. Have a front-row seat to watch the scenery through Europe and Italy. How nice it is when Venice or Rome is the end destination of your travel in Europe. Also, please read my article from Rome to Venice.
Nowadays, the city also receives negative attention because of the Disneyland feeling when you visit Venice. You have many tourists, too high prices, and many take-out restaurants and cheap souvenir shops. And what about the local citizen? Fortunately, via my site, you know better than this. You can still enjoy ancient Venice and discover your unique trip to Venice.
Italy has such beautiful scenery… If your starting point is in Venice, you can enjoy the city first. Begin with gondola rides in the Venetian canals, then continue past the famous mosaics at Ravenna, the Duomo at Siena, the Assisi frescoes, and the ruins of Pompeii. And it's true. All roads end in Rome. Book Discounted Train Tickets to Italy > 
Here's what you get:
This train ticket gives you unlimited travel on the national rail network of Italy.
Choice of 3, 4, 5, or 8 days within one month, consecutively or not.
Travel to Venice with the Orient Express.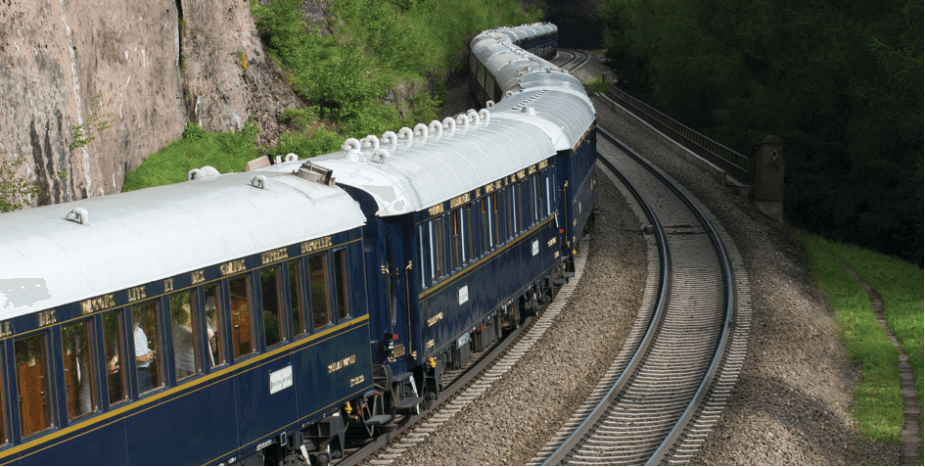 On October 4, 1883, the Orient Express was officially taken into use. The Orient Express is the first central European luxury long-distance train.
For more than a hundred years, the name Orient Express has been a symbol of the most famous train journey in the world. The Venice Orient Express is a traveling museum that takes you from London or Paris to Venice in two days in all the elegance of the early last century.
How much does a trip with the Orient Express cost? A regular cabin is available for approximately € 3,500 per person, based on two travelers, so € 7,000 for a cabin. The price of a suite can amount to more than € 25,000 per cabin. More information >
A trip on the legendary Venice Orient Express revives the heyday of nostalgic travel. Once on board, you leave the modern world behind, take a step back in time and enjoy the luxurious, stylish ambiance of the 1920s and 1930s. While the most beautiful landscapes pass by your window, you imagine yourself in a time when traveling within Europe was an adventure.
Traveling by car to Venice
It's a party every year: the car ride to the campsite on the Venetian Riviera or Lake Garda. Read my article about my Roadtrip to Venice >
...Traveling to Venice with a Boat Cruise
Traveling to Venice via a boat cruise is popular. Maybe your starting point of the cruise is Venice. But sometimes, the cruise starts at a different cruise port in the Mediterranean. Venice's principal cruise port is 'Stazione Marittima,' where you enjoy the Mediterranean sea. My biggest tip is that if you stay in Venice beforehand, make sure you know the port. This way, you know where you must go on departure day.
But there are also smaller boat cruises in Venice. For example, go for one day with your family on a Catamaran Sunset Jazz Cruise with an Aperitivo. Visit the hidden gems around Venice in the lagune. Book the catamaran cruise online >
A boat is necessary to survive on the water in Venice. Long ago, the lagune was full of trading ships with goods from the far east. The Venetians had wealth and much gold. So take your chance and have a dinner cruise on the Venetian Lagoon with an exclusive Galleon Dinner. Meals and drinks are included. While relaxing, you can watch the beautiful Venetian scenery during this cruise. The whole year long you can book this trip.
Travel to Venice by airplane

Airline tickets to romantic Venice are high on everyone's wish list. But, of course, you want to go on holiday to Venice as cheaply as possible. That is why it is advisable to book your airline tickets in advance.
Book your flight tickets to Venice
You can fly directly to Venice from the United States or the United Kingdom. You can do this with the airlines Delta, KLM, Alitalia, EasyJet, and Transavia.
Are you already in Europe? Then via Amsterdam Schiphol, Brussels (Charleroi), or Düsseldorf, you can find suitable and, in some cases, cheaper direct flights to Venice. The journey then takes just under 2 hours.
...Find Great Hotel Deals when you Travel to Venice
We all know it's hard to find the best hotel deal in Venice. But what if there is a specialist whom it is doing it for you… See below my hotel deals when traveling to Venice, which I made with my partner Booking.com.
I'm doing this all the time… I know it could be exciting when you are from outside Europe when you book your hotel, but you can do it yourself via my hotel Venice landing page >
Start looking for a cheap place to sleep in Venice

You've read about traveling to Venice Italy. There is plenty to explore as you see. Discover Venice on my site and get more information about this beautiful Italian city.
Go back from 'Travel to Venice' to page 'Venice Holidays'
Continue to read: