THE BEST TRAVEL TO VENICE ITALY


Affordable Deals on 

Tours in Venice


Enjoy a Cruise or other Discounts 



Home >  Venice Holidays >  Travel to Venice
I will show you the best travel to Venice Italy and all the best tours. Take a seat, relax this is your romantic journey to the city of love.
Read about some easy and affordable deals which you can book when you want to travel to Italy. Check the best Hotels, go through Italy with a special discounted train ticket. Enjoy with a cruise or other tours in Venice.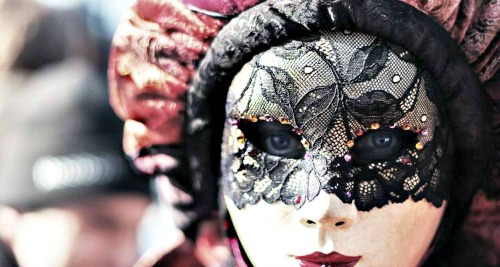 Didn't find the information? Search within Venice-Information.com
Nov 28, 22 02:29 PM

Enjoy full-service and well-detailed Coach Holidays to Venice. Comfortable and Everything is Arranged With the Best Guides Available.
Top 3 Populair Activity to do in Venice

Nowadays, the city receives also negative attention because of the Disneyland feeling when you visit Venice. 
You have masses of tourists and too high prices, lots of take-out restaurants and cheap souvenir shops. And what about the local citizen. Fortunately, via my site, you know better than this. 
First start is a...

...Travel to Venice and from Venice with the Train
Take a train and be very environmentally and cheap. Begin tour train trip in Venice and have a tour with the train through Italy. End of you train destination is in Rome. Italy has such beautiful scenery…
If you start your travel with the train in Venice, you can enjoy this city first. Begin with gondola rides in the Venetian canals, then continue past the famous mosaics at Ravenna, the Duomo at Siena, the Assisi frescoes, and the ruins of Pompeii. And it's true, and all roads are ending in Rome. Book your discounted Italian Train Ticket here > 
Here's what you get:

This pass gives you unlimited travel on the national rail network of Italy.
Choice of 3, 4, 5 or 8 days within one month, consecutively or not.
From the railway into the water with...
...Traveling from Venice with a Cruise
Traveling to Venice via a boat cruise is popular. You leave the main port in Venice 'Stazione Marittima' when you enjoy the Mediterranean sea. The biggest tip I have: If you stay in Venice beforehand make sure you know the port in advance. This way you know where you have to go on the day of departure.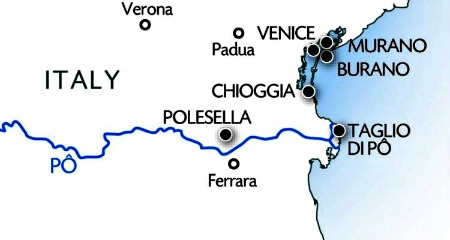 But, there are also smaller cruises, like river cruises with start and end in Venice. Go together or with your family and visit the hidden gems around Venice Italy. See for more info > This is a 5-day tour package with an own cabin on the boat and a guide to separate excursions.
You will visit Venice and other destinations in northern Italy. You travel by boat, and the meals and drinks are inclusive. While relaxing, you can watch the beautiful landscape from your river cruise. Whole year long you can book this holiday in Venice, but the price is now from EUR 594,-. So, book quickly! Book this offer >
But, before and after your cruise you have to...
...Find Great Hotel Deals when you Travel to Venice
We all know that it's hard to find yourself the best hotel deal in Venice. But, what if there is a specialist who it is doing it for you… See below my hotel deals when traveling to Venice which I made with my partner Booking.com. Or visit my hotel page on the left side menu.
I'm doing this all the time… I know, when you from outside Europe it could be exciting when you book your hotel, but you can do it yourself. Plan your trip and check this hotel Venice landing page >
And while you are in Venice you can...
...Get your full guided tours in Venice when you Travel

Plan your holiday in Italy and visit Venice inclusive an extensive Italy tour. There are so many excellent deals which you can book. At this moment, I have 23 trips which are organized by my partner TourRader.com. Well organized trips through Italy with full guided tours in Venice. 
Just go to Venice for a city trip? What do you think about a cycling tour and a river cruise with the skyline of Venice in the background? The Gems of Venice is an excellent tour when you are already in Venice staying… You will experience things which other tourists never can imagine.

Start looking for a cheap place to sleep in Venice

You've read about traveling to Venice Italy. There is plenty to explore as you see. Discover Venice on my site and get more information about this beautiful Italian city.
Go back from 'Travel to Venice' to page 'Venice Holidays'
Continue to read: