Why I don't suggest the Venice Connected Card?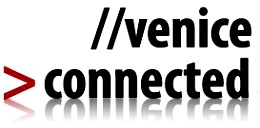 The Venice Connected Card is not my favorite. It is now called the Venezia Unica City Pass. This city pass offers an 'a la carte' package of transportation and other tourist services in Venice, Italy, at a lower rate.
It is a handy card and saves you some money, but you feel freer if you do not have this pass... In addition, you'll discover that you didn't use all of the purchased services. 
Didn't find the information? Search within Venice-Information.com:
Mar 30, 23 02:57 PM

Get your Information about Venice here and check this Review Apartment Venice. Write a Review Apartment Venice.
Top 3 Populair Activity to do in Venice

I think it has a frustrating pricing scheme tied to a particular time. The time starts running when you check-in for the first time.
Also, your visit to the museum is included and your vaporetto boat transportation. You have to plan in advance exactly which museum you want to visit. Otherwise, it will run out of time. But, if you still wish to.. you can purchase the Connected card here >
It looks convenient to pick your own tickets to put on the card, but I prefer another card. 

The Tourist Travel Card is for transportation use only in and around Venice and pays for the museums separately. It is often cheaper than the Venice Connected Card since the museums are not that expensive.

Public restroom with the Venice Connected Card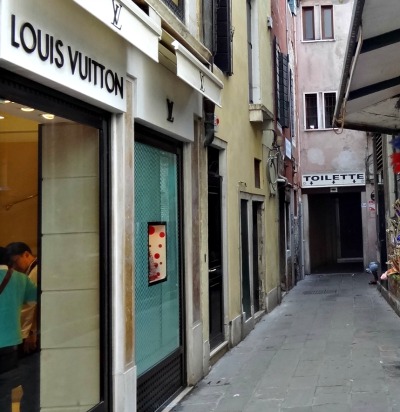 Even the public restroom use is included on the Venice Connected Card. And you can use it as many times you need.
But don't worry, without the Venice Card, you can also visit the restrooms, but you have to pay each time. It usually costs € 1,00 to € 2,00 each time.
To locate the public restroom, please follow the blue or green signs. I know some locations to tell you about right away; This is near the Rialto Bridge and close to St. Mark's Square next to the Louis Vuitton store...
There are no public restrooms in the less touristy places in Venice... However, you can use the toilets in the museums and cafes and restaurants. These are public, and often, there is a dish where you can leave some coins.
Note: the public toilets are NOT included in the Tourist Travel Card (continue reading below).
So, why to choose the Tourist Travel Card?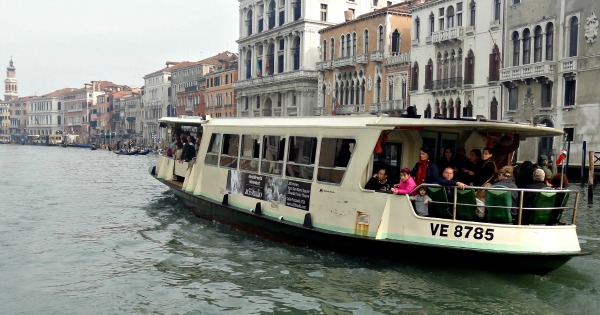 The Tourist Travel Card of the company ACTV (public transport company in and around Venice is advantageous if you frequently use the vaporetto to get anywhere in the Venice Italy region.
You can use the travel card to Burano, Murano, and Lido. The card is valid on buses, trams on the mainland (also on Lido), and vaporetto lines. You cannot use the Travel Card for the Alilaguna line and the lines 16, 19, and 21.
You can buy the Tourist Travel Card at the ACTV Marco Polo Airport or the Hello Venezia office in Piazzale Roma. But you can buy it in advance online via the website of ACTV. The rates are the same online. Via Tiqets, you can have an E-ticket. How convenient! The shuttle bus from the airport to Venice is not included but can be purchased additionally.
Tourist Travel Card:
To use public transport in Venice, you can purchase these tickets. Price of 1 ticket € 9,50 (75 minutes) in the machine or ACTV desk. Or online via Tiqets.com €12,50.
€25,00 - €35,00 1 DAY TRAVELCARD
€35,00 - €40,00 2 DAYS TRAVELCARD
€45,00 - €50,00 3 DAYS TRAVELCARD
€65,00 - €70,00 7 DAYS TRAVELCARD
More information ACTV service or Book the Tourist Travel Card Online >
TIP: With the Tourist Travel Card, you pay only for transport. Remember that Venice is already magnificent, so you quickly forget your planned visit to a museum. Instead, it's romantic to stroll through the narrow streets and over the little bridges.
Get a discount under 29 years old?

Venice Italy has a card, especially for the younger ones. This is the Rolling Venice Card for tourists between 14 and 29 years old. This card you can only buy in Venice itself.
If you arrive at Piazzale Roma, you can see a building of ACTV- and the Hello Venezia Ticket Office. In addition, you can buy the Tourist Travel Card and the Rolling Venice Card at the same window. For the Rolling Venice Card, you need to bring your identification document to check your age.
This Card for visitors between the ages of 14 and 29 can only be purchased in Venice… The Tourist Travel Card for 72 hours (3 days) costs €27 instead of €45. You can read all about the Rolling Venice Card here >
Start looking for a cheap place to sleep in Venice

You have read about how I experienced this Venice Discount Card. There is enough to explore, as you can see. Please click on the links to explore my site more...And share my site via Facebook or Twitter.
Home >  Venice Tourism Tips >  Venice Connected Card >
Continue reading about: